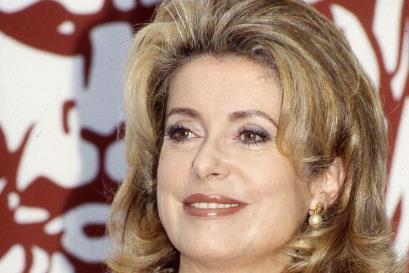 French actress Catherine Deneuve is to be honoured with the Golden Lion for lifetime achievement at the Venice International Film Festival.
Deneuve is one of Europe's most iconic, feted actresses, whose performance in Luis Buñuel's Belle De Jour helped the film win the Golden Lion at Venice in 1967. She also won best actress at the festival in 1998 for her performance in Nicole Garcia's Place Vendôme and was nominated for an Oscar in 1993 for her role in Regis Wargnier's Indochine.
Deneuve, who presided over the jury at Venice in 2006, has also worked with filmmakers including Roger Vadim, Jacques Demy, François Truffaut, Roman Polanski and Marco Ferreri among many others throughout her career.
"It is a joy to receive this prestigious award at the Venice Festival, which I love and have known for a long time, since Belle de Jour by Luis Buñuel received the Golden Lion," said Deneuve. "It is also an honour to be chosen for this tribute at the film festival that has accompanied me so often for so many movies."
Venice artistic director Alberto Barbera described the iconic actress as "an indisputable talent" who has become "the very symbol of French cinema".
"From being one of the key figures of the Nouvelle Vague and a privileged example of a concept of style that is associated with French fashion, Catherine Deneuve has come to embody the essence of the universally recognized diva, taking her place as one of the greatest actresses in film history," he added.
Deneuve previously received Berlin's honorary Golden Bear in 1998; an honorary Palme d'Or at Cannes in 2005; and lifetime achievement honours at San Sebastian in 1995 and the European Film Awards in 2013.
The 79th edition of Venice is set to take place from August 31 to September 10.