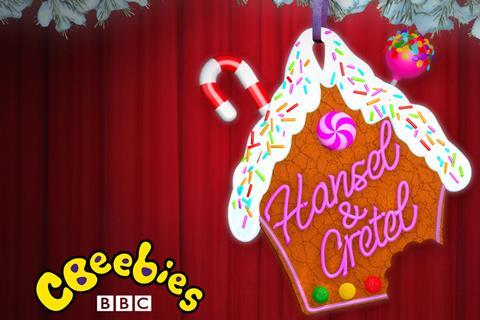 Modern Films, the UK distribution and production banner led by Eve Gabereau, has partnered with the BBC for a second year in taking on the UK theatrical rights to the annual CBeebies Christmas Show and is planning an event cinema release.
Through its family-focused brand, Modern Films Family, the company has booked the stage production of Hansel & Gretel into more than 300 UK cinemas including Cineworld, Vue, Odeon, Showcase and Picturehouse Cinemas from November 30 to December 1. Encore screenings are being planned throughout December.
This version of the Grimm fairytale will feature 1980s-inspired music and costumes.
The screenings will include exclusive content specially-made for the cinema, which will be co-produced by Modern Films. This will include popular CBeebies performer Justin Fletcher in the new piece A Christmas Trail and will feature a bespoke sing-a-long for cinema audiences only.
Ahead of the release, a premiere is planned in partnership with charity Children in Need in London's Leicester Square in November. The BBC will broadcast the filmed play on CBeebies on December 7.
Hansel & Gretel is the latest in a series of annual Christmas specials produced by BBC Children's In House Productions. The production will capture a performance recorded in Edinburgh in October, which will then be edited for the cinema.
It follows last year's CBeebies Christmas special Thumbelina, for which Modern Films Family also screened across 399 cinemas taking £220,000 gross box office in a single day of screenings (December 15) plus limited encores.
Modern Films founder and CEO Gabereau said: "This year's expansion over a weekend allows greater booking options for families at such a busy time of year. Event cinema is not just for established opera, dance and theatre. It's possible for kids performances too."