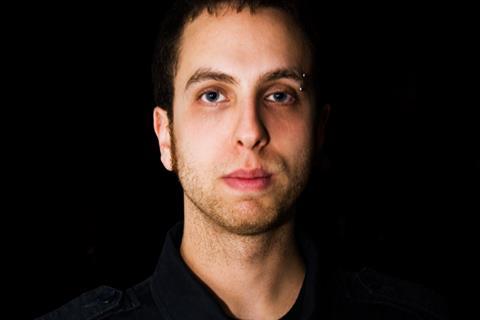 Paris-based Celluloid Dreams has boarded Brandon Cronenberg's upcoming drama Infinity Pool, about an all-inclusive holiday in an exotic luxury resort that takes a sinister turn, both as a co-production partner and as its international sales agent
Based on an original screenplay written by Cronenberg, the son of the acclaimed director David Cronenberg, Infinity Pool centres on uninspired writer and his wife who are befriended by a glamorous couple, while on an all-inclusive vacation on a picturesque island. The couples head off on a forbidden picnic in the island's off-limits countryside that takes a sinister turn.
The Canada-Hungary-France co-production is being produced by Karen Harnisch and Andrew Cividino at Toronto-based Film Forge Productions, and Rob Cotterill, Cronenberg's longtime collaborator. Daniel Kresmery will serve as the film's Hungarian co-producer, withJonathan Halperyn as an executive producer.
It is due to shoot in late 2019.
"Brandon's script confronts our deepest existential fears while piquing us with wicked social satire about the entitled behaving very badly in an exotic, uncanny location," said Celluloid Dreams founder and president Hengameh Panahi and vice president Charlotte Mickie.
Panahi told Screen the joint co-producer and sales agent role was in keeping with a strategy she and Mickie have been mulling since the beginning of the year.
Cronenberg, son of acclaimed director David Cronenberg, will be in Cannes this year with the short film Please Speak Continuously And Describe Your Experiences As They Come To You which premieres in Critics' Week. It was also produced by Film Forge Productions.
The filmmaker made his Cannes debut in 2012 with Antiviral which premiered in Un Certain Regard.
He is now in post-production as writer-director on Possessor, starring Christopher Abbott, Andrea Riseborough, Jennifer Jason Leigh and Sean Bean.
Karim Hussain, who previously shot Antiviral, Possessor and Please Speak Continuously And Describe Your Experiences As They Come To You is attached as director of photography on Infinity Pool.
Producer Harnisch is also a Cannes alumna, with her previous feature Sleeping Giant, directed by Andrew Cividino, having made its debut in Critics Week Cannes 2015.
Harnisch and Cividino run Film Forge Productions. Their upcoming slate includes future works by Cividino and Eva Michon, and the recently completed Baldy by Calvin Thomas and Yonah Lewis.
Hero Squared is a full-service production service company based in Budapest, Hungary and operating across the CEE region. It was founded in 2018 by former Focus Features executive Jonathan Halperyn and Former Korda Studios executive Daniel Kresmery. The duo have already partnered to produce multiple international features and commercial projects.
Celluloid Dreams 2019 slate also features Un Certain Regard title The Swallows Of Kabul and The Painted Bird by Vaclav Marhoul, starring Harvey Keitel, Stellan Skarsgard, Barry Pepper, Julian Sands and Udo Kier.