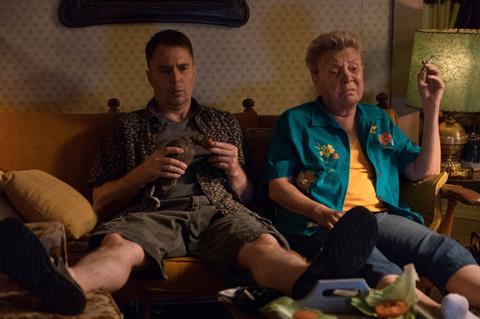 Channel 4 is set to make between £10m and £15m in revenue this year from Oscar-winning movie Three Billboards Outside Ebbing, Missouri.
Martin McDonagh's film is a 50/50 joint production between Film4, the movie arm of Channel 4, and Fox Searchlight.
The film's budget was around $15m (£10.7m) and it has so far grossed nearly $150m (£107m) worldwide.
C4 is not due to publish the revenues generated from the film until its annual report in May 2019, but sources have suggested that it could be worth around £10m-£15m to its bottom line.
The most profitable film to the broadcaster to date was 2011's The Inbetweeners, which increased revenues to its 4Rights DVD unit by £17.8m.
The spin-off grossed £45m in the box office and sold more than 2 million DVDs. 4Rights revenue in 2011 was £65.6m.
Sequel The Inbetweeners 2, helped drive a £12m increase in 4Rights revenues in 2014, which reached £78m. The film grossed £33m in the box office.
Three Billboards, which won two Oscars earlier this month, was the first film greenlight by Film4's 2016 strategy to invest in bigger films with an additional £10m of funding per year, bringing its yearly budget to £25m.
The strategy was spearheaded by former chief executive David Abraham and former director of Film4 David Kosse.
Daniel Battsek, who succeeded Kosse in July 2017, told Screen at the time that he did not plan on making any "dramatic changes" to the strategy.
The movie arm also struck a four-picture deal with The Inbetweeners creators' Fudge Park Films when it announced the strategy. The first film of the deal, The Festival, will be released this summer.
This story first appeared in Screen's sister publication Broadcast.