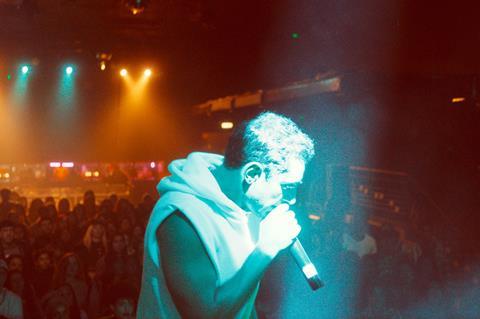 Paris-based sales company Charades has boarded sales on New York-based Pakistani director Bassam Tariq's music drama Mogul Mowgli, starring actor and rapper Riz Ahmed, ahead of its premiere in the Berlinale's Panorama section.
Endeavor Content will represent North American rights.
Ahmed plays a young British rapper, who is about to start his first world tour, when a crippling illness strikes him down, and he is forced to move back in with his family. He tries to find himself between an international music career and Pakistani family traditions.
Karachi-born, Texas-raised Tariq and London-born Ahmed co-wrote the script taking inspiration from both their bi-cultural roots.
Ahmed is producing under the banner of his production company Left Handed Films with Thomas Benski at Pulse Films, Bennett McGhee at Silvertown Films and Michael Peay. BBC Films, Cinereach, SFFILM Invest, Vice Studios, and RYOT Films are also on board the project as financiers.
It is a first feature film producing credit for Ahmed under the banner of his production company Left Handed Films.
The prolific actor first attended the Berlinale in 2006 in the lead role of Michael Winterbottom and Mat Whitecross's The Road To Guantanamo, which won the Silver Bear. He returned in 2012 as one of EFP's Shooting Stars alongside France's Adèle Haenel and Sweden's Bill Skarsgård.
It is Tariq's first fiction feature after short documentary Ghosts Of Sugar Land, which won the short film jury award at Sundance in 2019. That film captured the reaction of a group of Muslim-American men to rumours that one of their former classmates has travelled to Syria to join Isis.
"We have been following Bassam's previous work very closely and the collaboration with Riz sounded like the promise of an exciting and cool yet authentic and rooted project," says Charades co-chief Carole Baraton.
Mogul Mowgli, which was originally announced with the slightly different title of Mughal Mowgli, shot in London in 2019.
Other cast members include Nabhaan Rizwan, best known internationally for his starring role in on BBC/Amazon crime thriller series Informer; Aiysha Hart, whose recent credits include Hope Gap and and Line Of Duty; Sex Education actor Anjana Vasan, Mary Poppins Returns actor Sudha Bhuchar, and The Valley actor Alyy Khan.