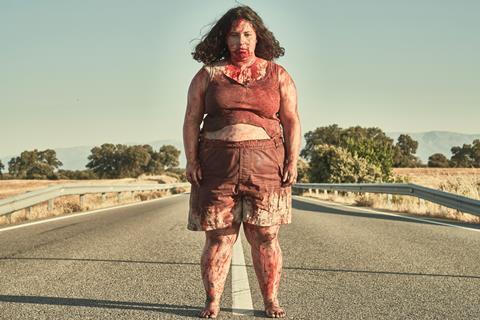 Paris-based Charades has boarded world sales on Israeli director Moshe Rosenthal's comedy-drama Karaoke, starring Lior Ashkenazi as a charismatic bachelor who casts a strange spell on a middle-class couple in his new apartment block.
Sasson Gabay and Rita Shukrun co-star as the nondescript neighbours who become obsessed with Ashkenazi's character, a former modelling agent with a penchant for karaoke.
Foxtrot and Valley Of Tears star Ashkenazi previously appeared in Rosenthal's 2018 short film Our Way Back. Rosenthal's other credits include millennial dating webseries Confess, for which AMC Networks acquired US remake rights.
Charades will launch sales on Karaoke at Rome's MIA market (October 13-17), with a first promo reel.
The feature is produced by Efrat Cohen at Gaudeamus Productions – the Israeli production company originally launched under the auspices of Tel Aviv University's Film and TV Department. Its previous productions include Yona Rozenkier's sibling drama The Dive.
Other MIA launches
Charades will also launch sales on their previously announced acquisition, Piggy (aka Cerdita), for which it has unveiled a first image [pictured].
The feature directorial debut of Spanish TV drama veteran Carlota Pereda, the rural thriller expands on her 2018 short of the same name about a teenager who is mercilessly bullied about her weight.
Laura Galán, who won multiple awards for her performance in the original short, returns to the role with other cast members including Carmen Machi, Claudia Salas and Pilar Castro.
It is produced by Morena Films with Filmax already on board as the Spanish distributor.