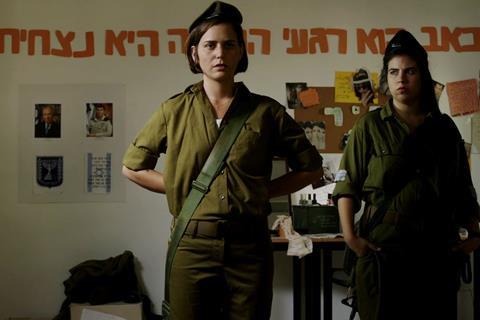 Tel Aviv University's fledgling company Gaudeamus Productions is enjoying a high-profile Jerusalem Film Festival (JFF) debut this year, both in the festival line-up and its parallel industry events.
The production outfit showed Atara Frish's award-winning work The Love Letter in the Israeli Short Film Competition on Monday (Aug 30) and will premiere its first feature-length work, Yona Rozenkier's sibling drama The Dive in the Feature Competition on Wednesday (Aug 1), which heads to the Locarno Film Festival later this month.
Gaudeamus is also celebrating a win for Moshe Rosenthal's upcoming production Karaoke in JFF's Pitch Point industry meeting over the weekend, aimed at connecting Israeli filmmaker with international partners.
The feature, about a nondescript, middle-aged couple who become obsessed with a glamorous, former model agent who moves into their apartment building, won the Wouter Barendrecht-Lia van Leer Award of $4,600 (€4,000).
Producer Efrat Cohen who heads up Gaudeamus explains the company was set up as part of a revamp of Tel Aviv's University's respected Film and TV Department – the alumni of which include Eran Riklis and Ari Folman - following a $10m donation from US producer Steve Tisch in 2016.
Renamed the Steve Tisch School of Film and Television, the department used some of the investment to create Gaudeamus as a practical way to support alumni with their first films.
"The idea is to remain connected to our students and really support them in their first films," says Cohen. "We have the capacity to produce one feature a year."
In a related initiative, the school also launched The Steve Tisch Foundation for First Features, an annual $100,000 production grant aimed at first features by former students. The first recipient was The Dive with Pitch Point winner Karaoke picking up the grant this year.