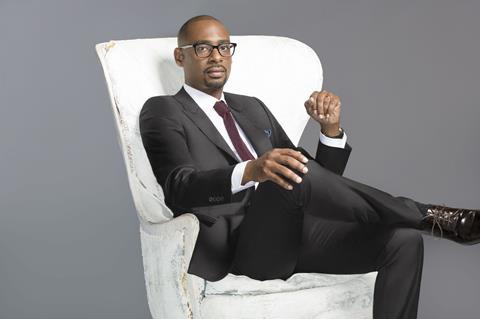 Charles D King's MACRO media operation, best known as producer and co-financier of Mudbound, has signed a first-look deal with Warner Bros Pictures.
The deal gives Warner a first look on all projects MACRO intends to develop or package as features. The studio will also have the option to co-finance feature projects with King's company and handle global distribution.
Launched in 2015 to develop, produce and finance film, television and digital content driven by people of colour, MACRO is currently working on productions including writer-director Alan Yang's Tigertail, currently in post-production at Netflix, and a number of television projects, among them Raising Dion, being produced with Michael B Jordan's Outlier Society for Netflix.
Most recently, MACRO signed on as a co-financier of Warner's civil rights-themed feature Just Mercy, to star Jordan, Jamie Foxx and Brie Larson.
Eighteen months ago, MACRO, whose other features include Fences and Sorry To Bother You, raised $150m to produce film and TV projects.
Commenting on the Warner deal, founder and CEO King said: "We are thrilled to join forces with Warner Bros Pictures and their visionary leadership team whose bold choices have led to some of our industry's most successful and impactful films. This expertise, combined with WarnerMedia and AT&T's global assets and distribution, offers MACRO an unparalleled opportunity to expand our reach and further our mission of identifying and producing authentic stories by and about people of colour."
Warner Bros Pictures Group chairman Toby Emmerich and president of production and development Courtenay Valenti added: "In just a short period of time, Charles and MACRO have helped redefine representation in feature films. They have an incredible track record, and we're looking forward to working with them to produce films that highlight the authenticity and importance of diversity."