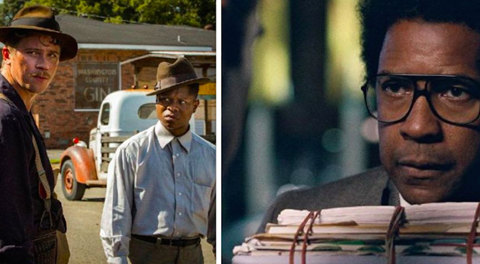 Charles D. King's producer-financier MACRO – the company behind awards hopefuls Mudbound and Roman J. Israel, Esq – has raised an additional $150m in equity and debt to produce four to six film and TV projects a year.
The equity component includes financing from existing investor Emerson Collective, as well as Ford Foundation, the W.K. Kellogg Foundation and The Libra Foundation.
MACRO's other existing investors include Shanghai/Hong Kong-based MNM Creative, MediaLink, Raymond J. McGuire of Citigroup, Anre D. Williams of American Express, and other strategic investors from Wall Street, Silicon Valley and the corporate world.
The company also closed what it called a "substantial" credit facility arranged by Bank of America Merrill Lynch. The raise follows the initial round in 2015 for an unspecified eight-figure sum
"With MACRO going into its third year, we have seen the initial seeds we planted come to fruition both commercially and critically," King said. "Our success is proof that our slate is striking a chord with audiences globally. This round of financing provides the capital necessary to build a robust slate of content that authentically represents the multi-faceted spectrum of our communities."
MACRO's slate includes its first three features – Fences, Mudbound, and Roman J. Israel, Esq, which it co-financed with Sony Pictures. Sorry To Bother You starring Lakeith Stanfield, Tessa Thompson, Steven Yuen and Armie Hammer is in post.
In the pipeline are projects involving Ryan Coogler, Ava DuVernay, Rick Famuyiwa, Van Jones, Eva Longoria, Michael B. Jordan and Justin Simien. Digital projects include the series Gente-fied that premiered in the Short-Form Episodic showcase at Sundance earlier this year.