EXCLUSIVE: Suspense! Co-Producer Network to launch in July.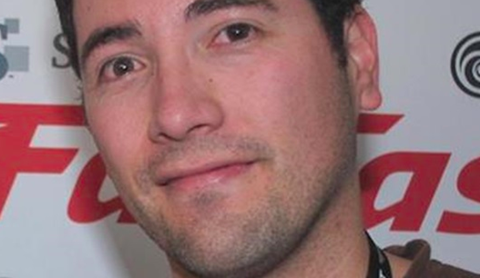 Patricio Valladares, the Chilean director of Hidden In The Woods and Downhill, and producer Francisco Inostroza are among a coterie of professionals behind next month's inaugural Suspense! Co-Producer Network.
The event for aspiring genre filmmakers will take place from July 26-28 in Concepcion, Chile, when filmmakers can pitch industry professionals and participate in one-on-one meetings.
The schedule includes round-table networking for producers without a project, panels addressing new trends in genre cinema, and social events.
Three projects will receive co-production deals at a follow-up event in September when judges will consider 10 finallists selected from July.
Valladares (pictured) is on board as industry director and his launch collaborators include Inostroza, Working Place CEO Ricardo Campos, and Luis Aguirre España, CEO of national agency Concepcion Crea y Produce (CCP).
Partners include CORFO, Working Place, CCP, government body Comité de Desarrollo Productivo Regional, and Carriel Sur Pictures.
This year's mentors are producer Loris Curci, whose credits include Darren Lynn Bousman`s 11-11-11 and Nightworld, actress Natalie Burn from The Expendables 3, Chilean producer George Von Knorring, and Javier Fenandez, coordinator of Ventana Sur's Blood Window genre sidebar in Buenos Aires.
"We want to be able to take Chilean feature projects and guide them in the best way to find a good co-production abroad," Valladares said.
The deadline for applications to the Suspense! Co-Producer Network is June 30.