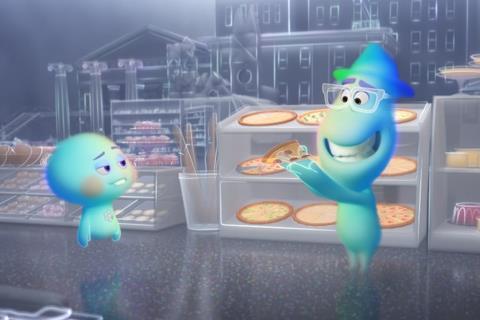 Local drama A Little Red Flower has reached a cumulative total of $160.3m at the China box office since opening on December 31, according to theatrical consultancy Artisan Gateway, while Disney/Pixar's Soul continues to perform above expectations, grossing a total of $36.2m since its opened on December 25.
Directed by Han Yan and starring Jackson Yee, A Little Red Flower took a further $21.9m over the three-day weekend (January 8-10) for pole position in the weekend chart. Also performing strongly, Universe Entertainment's action sequel Shock Wave 2, directed by Herman Yau and starring Andy Lau, came in second with $11.6m for a cume of $148.9m.
Chang Yuan's comedy Warm Hug came in third with $10.7m for a cume of $103.7m, followed by Soul which took a further $6.5m over the weekend for fourth position.
Although not one of Disney's bigger animated titles, Soul's philosophical and uplifting themes appear to have struck a chord with Chinese movie-goers, especially after a year in which many people faced unprecedented challenges due to the Covid-19 pandemic. The film has a 9.4 rating on Maoyan and 8.9 on Douban.
There were not many openers in the weekend that followed the three-day holiday over New Year's Day (January 1 was a public holiday in China), but Wanda Pictures' animation Octonauts: The Ring Of Fire opened on January 8 and came in fifth with $2.3m for a cume of $5.3m.
This weekend sees the release of highly-anticipated animated feature Wish Dragon, co-produced by China's Base Media and Tencent Pictures with Sony Pictures Animation.
Meanwhile, the release schedule for the upcoming Chinese New Year holidays (February 11-17) is starting to take shape.
In addition to Detective Chinatown 3 and animation Boonie Bears; The Wild Life, both postponed from Chinese New Year 2020, the holidays will see the release of several new titles, including two fantasy adventures – Lu Yang's Assassin In Red, starring Lei Jiayin and Yang Mi, and Li Weiran's The Yin-Yang Master, with Chen Kun and Zhou Xun.
The busy schedule also includes Rao Xiaozhi's Endgame, starring Andy Lau, Jia Ling's comedy drama Hi Mom, and animation Nezha Rebirth, from the team behind White Snake.