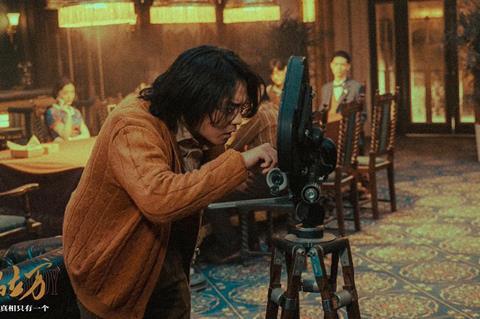 Local comedy thriller Be Somebody retained its lead at the top of the China box office over the weekend (November 26-28), grossing a further $21.9m, according to figures from Artisan Gateway. The next three films in the weekend chart also kept the same ranking as the previous week.
Produced by Maoyan Pictures, Be Somebody revolves around a group of filmmakers trapped in a mansion where they are attempting to make a crime drama for a wealthy investor. The film has grossed a cumulative total of $94.4m since it opened on November 11.
Hengye Pictures' horror film The Door Lock came in second with $6.3m for a cume of $31.6m, followed by Huayi Brothers' Railway Heroes, directed by Yang Feng and starring Zhang Hanyu, which grossed $4.2m over the weekend for a cume of $17.2m.
Retaining its ranking of fourth position from last weekend, Bona Film Group's The Battle At Lake Changjin grossed a further $3.9m. Co-directed by Chen Kaige, Tsui Hark and Dante Lam, the patriotic blockbuster has raked in $894.1m since it opened over China's National Day holidays (October 1-7), overtaking Wolf Warrior 2 to become the highest-grossing Chinese film of all time. It is also the highest-grossing film globally in 2021.
US independent title The Banker, produced by Romulus Entertainment and sold by Bleecker Street Media, came in fifth in its opening weekend, grossing $1.7m. Starring Anthony Mackie and Samuel L. Jackson, the film revolves around two African-American entrepreneurs who hide their racial identity by hiring a white man to pretend to be the boss of their company.
China's box office for the year to date currently stands at $6.9bn, which is down 25.8% on the same point in 2019, before the Covid-19 pandemic shuttered Chinese cinemas for six months in early 2020. Although Spider-Man: No Way Home and The Matrix: Resurrections appear on upcoming film lists, neither title has been dated.