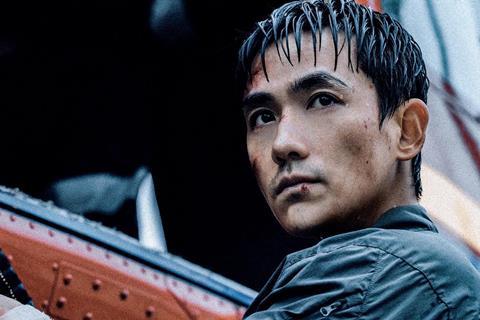 As expected, the weekend of September 24-26 was a quiet one at the China box office, with local disaster movie Cloudy Mountain maintaining its lead position with a gross of $10.6m, but combined revenues for all releases only clocking in at $24.6m.
Cloudy Mountain, about a father and son attempting to save a town from a series of natural disasters, opened September 17 and has so far grossed $58.2m, according to figures from theatrical consultancy Artisan Gateway.
However, it will likely be pushed from the top spot this weekend, the start of China's National Day holidays (October 1-7), when several big-budget patriotic local films will be released, including The Battle At Lake Changjin, co-directed by Chen Kaige, Tsui Hark and Dante Lam.
Zhao Tianyu's drama All About My Mother, which played at this year's Beijing International Film Festival (September 21-29), came in second over the weekend with $4.2m for a cume of $18.3m. It was followed by Disney/20th Century Studios' Free Guy, which came in third with $2.5m for an encouraging cume of $94.2m.
Hong Kong-China action film Raging Fire, directed by the late Benny Chan and starring Donnie Yen and Nicholas Tse, took fourth position over the weekend with $2.4m, which pushes it to a cumulative gross of $202.3m. Romantic drama To Be With You, co-directed by Lin Ziping and Sun Rui, came in fifth with $1.2m for a cume of $8.7m.
China's total box office for the year is currently tracking down 26.9% compared to the same point in 2019, so it badly needs a boost from the domestic National Day releases and the US tentpoles scheduled for later next month – Dune on October 22 and No Time To Die on October 29.
Also scheduled for release this weekend are omnibus My Country, My Parents, which has segments directed by Wu Jing, Zhang Ziyi, Xu Zheng and Shen Teng; and Enlight Media's comedy drama Water Boys, directed by Song Haolin, an adaptation of a 2001 Japanese film of the same name about five high school boys who join a synchronised swimming team. Huayi Brothers' Railway Heroes, directed by Yang Feng and starring Zhang Hanyu, has been pushed back to November 19.