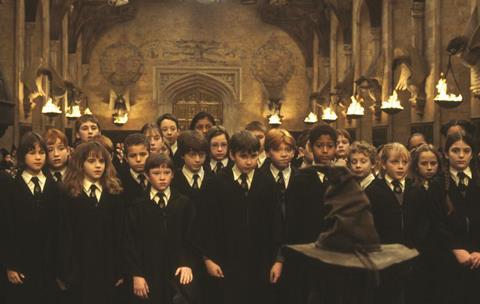 Warner Bros' reissue of Harry Potter And The Sorcerer's Stone topped the weekend box office (August 14-16) on its release in China, grossing $13.4m in three days and far outpacing the weekend's new release, Sony's Bad Boys For Life.
The film, which was first released in China in January 2002, is returning in a 4K 3D digital restoration for the first time to an audience that has enthusiastically supported the entire Harry Potter franchise. IMAX screens accounted for $2.1m or around 17% of the film's weekend total.
Bad Boys For Life, starring Will Smith and Martin Lawrence, came in second over the three-day weekend, with a gross of $3.1m, according to Artisan Gateway figures, while Huayi Brothers' long-delayed The Eight Hundred, scheduled for release on August 21, ranked third in the chart with $2m just from presale tickets.
Warner Bros' rerelease of Interstellar, directed by Christopher Nolan, who also has a strong fanbase in China, came in fourth with $1.3m for a cumulative box office of $123.9m, including its 2014 haul. Local crime thriller Sheep Without A Shepherd took fifth place in the weekend chart with $1.1m for a cume of $187.7m.
Total box office for the weekend was up 29% to $21.9m, compared to last weekend, boosted by the Harry Potter rerelease and Chinese cinemas' new social distancing arrangements.
From August 14, cinemas in some parts of China have been allowed to sell up to 50% of their available tickets for each screening, compared to just 30% previously, and play films more than two hours in length without any intermissions. Cinema-goers are also allowed to buy concessions, but only as takeaway, not to be consumed inside theatres.
The Eight Hundred, Universal's Trolls World Tour and Dwelling In The Fuchun Mountains, which premiered in Cannes Critics Week last year, are all set to open this weekend.