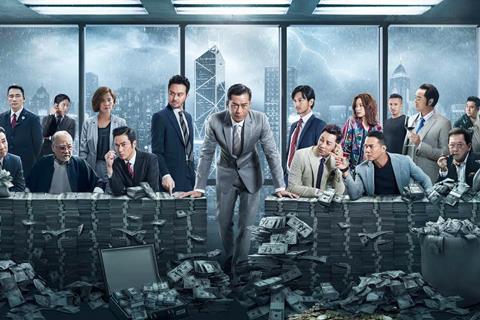 With half the month gone, September has been quite soft compared to the sizzling summer season. Last week's box office (Sep 10-16) plunged further by about 23% week-on-week, representing the third slowest week in 2018.
Opening top, Hong Kong anti-corruption crime thriller L Storm blew away with $28.9m from its three-day weekend (including previews), the biggest debut of the ICAC franchise that began with Z Storm and S Storm. This third installment reunites producer Raymond Wong and director David Lam with actor Louis Koo and Julian Cheung, with Kevin Cheng and Stephy Tang joining the cast.
Mission: Impossible – Fallout slid to second after staying top for two weeks with $24.1m for $157.9m after 17 days. It has become the best Tom Cruise film in China as well as the fourth highest grossing non-Chinese film this year, surpassing The Meg.
Ice age epic adventure Alpha came in third with $5m for $15m after 10 days; ahead of Japanese detective mystery drama Destiny: The Tale Of Kamakura on $3.6m from its first three days and Disney's Ant-Man And The Wasp on $3.3m for $117.5m after 24 days.
Biopic Pele: Birth Of A Legend and local fantasy comedy Go Brother tied with $1.3 apiece, for $3.8m after 10 days and $53.1m after 31 days respectively.
Local adventure road movie Born To Be Wild: The Graduation Trip opened with $1m from its first three days; followed by two summer blockbuster holdovers, Hello Mr Billionaire on $0.9m for $363m after 52 days and The Island on $0.8m for $192.7m after 38 days.
The upcoming Mid-Autumn Festival is expected to provide some reprieve to the weak box office. Scheduled for this lucrative window are Ash Is Purest White, Golden Job, Cry Me A Sad River and Death Wish, all of which will open on Sep 21.