I Belonged To You opens on $45m while L.O.R.D. takes $28m during reinvigorating National Day holidays.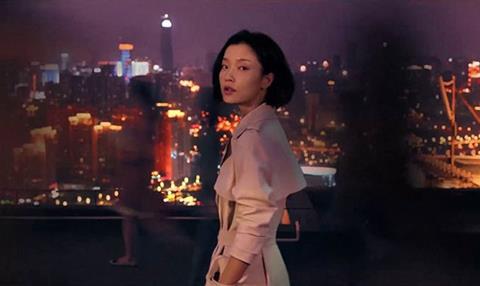 The Chinese box office received a much-needed boost, with four major openings that injected over $110m during the National Day holidays, traditionally a golden week for local films.
Topping the weekly chart from Sep 26 – Oct 2 was Zhang Yibai's I Belonged To You, which had the edge of opening one day earlier than the other three new films and earned $45.22m from its first four days.
Distributed by Beijing Enlight Pictures, the romantic drama is based on the bestselling short stories by Zhang Jiajia that revolve around two radio DJs and their audience. The cast includes Deng Chao, Bai Baihe and Yang Yang.
In second place, L.O.R.D.: Legend Of Ravaging Dynasties debuted with $28.74m from its three-day opening weekend. Billed as China's first motion capture animation, the action adventure is Guo Jingming's latest directorial effort after the phenomenal success of his Tiny Times romantic films. Distributed by Le Vision Pictures, the new film is set in a world of warring sorcerers and lords with an ensemble cast featuring Fan Bingbing, Kris Wu, Chen Xuedong, William Chan and Amber Kuo.
Operation Mekong came in in third place with $24.28m from its first three days. Hong Kong director Dante Lam's new action thriller, starring Zhang Hanyu and Eddie Peng, is about the hunt for a drug kingpin behind the real-life massacre of a dozen Chinese nationals on the Mekong River. The film, which received a generally strong buzz, overtook the less favourably reviewed L.O.R.D. on Sunday despite fewer screening slots.
Mission Milano opened in fourth place with $15.54m from its first three days. The new action adventure comedy stars Andy Lau and Huang Xiaoming and is directed by Hong Kong director Wong Jing whose From Vegas To Macau III became a mega-blockbuster after its Chinese New Year release.
The rest of the top 10 was mostly filled by holdovers, including Soulmate with $3.08m for $23.68m after 19 days; Warner Bros' animation Storks with $3.07m for $8.14m after 10 days; former table-topper A Chinese Odyssey: Part 3 on $3.04m for $52.12m after 19 days; S Storm on $2.94m for $30.34m after 19 days; Cock And Bull with $1.83m for $19.71m after 19 days; and new local animation I'm NeZha on $0.80m from its first two days.
Competition would have been more intense if Feng Xiaogang's I'm Not Madame Bovary, which recently won awards in both Toronto and San Sebastian, were not shifted out of the crowded weekend at the last minute to a new November 18 release date.
The total box office in September plummeted approximately 33% year-on-year, making it the fourth month this year with negative growth. None of the September releases hit the RMB500m mark, with the highest grossing film being Star Trek Beyond. The biggest single-day performance for the month was recorded on Sep 30, the eve of the National Day holidays.
With a lack of hot titles opening this week, the top four films are expected to stay high on the chart as the week-long National Day holidays continue.