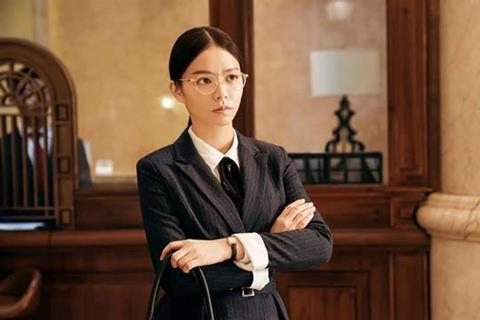 Hello Mr Billionaire stayed top in the week of Jul 30-Aug 5, followed by Detective Dee: The Four Heavenly Kings, as the crop of new releases didn't light up the Chinese box office.
Following a prosperous debut weekend, Hello Mr Billionaire continued to thrive with $159.4m, which represented about 66% of the week's total box office. Its 10-day total of $288.2m propelled it to be the 12th top grossing film of all time, surpassing Transformers 4 and The Ex-File 3.
As Mahua FunAge's latest comedy, Hello Mr Billionaire has already outgrossed by over 40% Goodbye Mr Loser, also starring Shen Teng and directed by Yan Fei and Peng Damo, and is en route to beat Never Say Die.
Tsui Hark's Detective Dee: The Four Heavenly Kings, starring Mark Chao, Feng Shaofeng and Carina Lau, maintained well in second place with $32.6m for $75m after 10 days. This third installment of the fantasy martial arts franchise is already ahead of 2010's Detective Dee And The Mystery Of The Phantom Flame and is expected to outperform 2013's Young Detective Dee: Rise Of The Sea Dragon.
Local animation Wind Guardians debuted in third with $10.3m (including previews) from its first three days; ahead of Dwayne "The Rock" Johnson's Skyscraper on $8.4m for $92.1m after 17 days.
Hirokazu Kore-eda's Palme d'Or winner Shoplifters opened in fifth with $7m from its first three day, representing the second highest debut for a Japanese live-action film in China, after last year's Gintama. Its debut is already more than 10 times the final of Kore-eda's The Third Murder which was released in March this year.
The rest of the charts are a mix of old and new titles: another Chinese animation Yugo & Lala 4 on $6.9m (including previews) from its first three days; mega-blockbuster Dying To Survive on $5.7m for $438.4m after 32 days; Luc Besson-produced Taxi 5 on $3.3m from its first three days; local historical war film Blood-Soaked Guangchang on $2m (including previews) from its first five days; and English-language animation Magical Circus on $1.4m for $8.1m after 16 days.
More Chinese-language films are in the can, with The Island and iPartment opening on Aug 10.