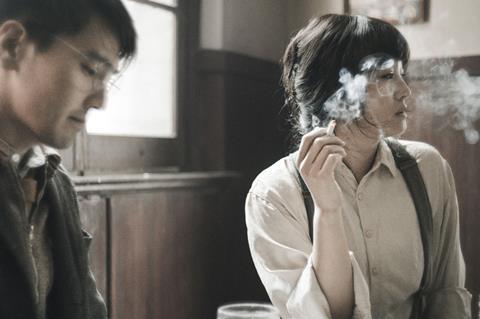 Lou Ye's Saturday Fiction, which premiered at Venice Film Festival in 2019, finally secured a China release this weekend (October 15-17), opening in the tight window between local blockbuster The Battle At Lake Changjin and the upcoming releases of Hollywood tentpoles Dune and No Time To Die.
The period drama, which stars Gong Li and Mark Chao, grossed $2.3m in its first three days, according to figures from Artisan Gateway, for fourth place in the weekend chart. Zheng Xiaolong's The Curse Of Turandot, a Chinese adaptation of the Puccini opera, came in third also with $2.3m.
However, patriotic blockbusters The Battle At Lake Changjin and My Country, My Parents, both released to coincide with China's National Day holidays, continued to dominate the box office over the weekend. The Battle At Lake Changjin grossed a further $73m to hit a cumulative total of $768.8m, while My Country, My Parents took a further $14.6m for a cume of $209.8m.
Maoyan Pictures' comedy Knock Knock, directed by Liu Xiang and starring Shawn Dou and Fan Wei, came in fifth over the weekend based on previews of $1.2m for its October 22 opening.
WarnerMedia's Dune also opens this weekend, along with Ann Hui's Love After Love, which premiered at Venice in 2020. Universal Pictures' No Time To Die is scheduled for October 29.
China's total box office for the year stands at $6.4bn, according to Artisan Gateway figures, a decrease of 23.9% compared to the same point in 2019.