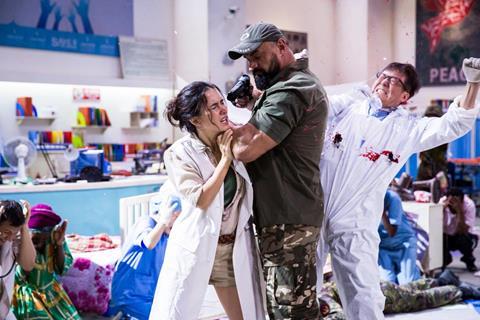 Box office smash Wolf Warrior 2 has been selected as the Chinese entry for the Oscars best foreign language category.
Wu Jing's patriotic blockbuster has made an astonishing $851,645,984 in China so far, making it the highest grossing film of all time in the territory.
It is the fifth highest grossing film of the year worldwide so far.
Wu Jing also stars in the lead role alongside Celina Jade, Frank Grillo, Hans Zhang and Wu Gang. Captain America directors Joe and Anthony Russo consulted on the project.
China has never won the award and only made the 5-film shortlist twice before, in 1990 for Zhang Yimou and Yang Fengliang's Ju Dou, and in 2002 for Hero, also directed by Zhang Yimou.