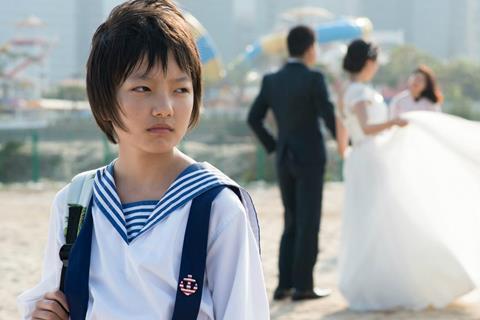 Vivian Qu's Angels Wear White from China won the best narrative feature award at the RiverRun International Film Festival in North Carolina, which wrapped over the weekend (April 29).
Qu also won the Peter Brunette Award for best director, as well as the best actress prize for Meijun Zhou.
Best actor was Thomas Gloria from Custody. The Best screenplay award went to Laurent Cantet and Robin Campillo for The Workshop.
Among the documentaries, best feature went to Bing Liu's Minding The Gap, best director went to Mila Turajlic for The Other Side Of Everything, best editing went to Kieran Gosney and Dino Jonsäter for Time Trial, and the best cinematography prize went to Julian Schwanitz for Donkeyote.
The overall audience award went to In Pursuit of Justice by Gregg Jamback, which tells the story of Greg Taylor, a North Carolina man wrongly accused of murder whose case brought about the establishment of the North Carolina Innocence Inquiry Commission.
Other audience awards went to Bye Bye Germany (narrative feature), Silas (documentary feature) and Saints Rest (Altered States).
"We had more than 2,000 submissions for our 2018 Festival and we had many difficult choices to make in completing the program," RiverRun executive director Rob Davis said. "The juries were very impressed with our competition films and agreed it was difficult to make their final decisions."
In its 20th anniversary year, the festival presented 165 films from 40 countries. Entries included Bart Layton's Sundance hit American Animals as one of RiverRun's opening night films. The film is set in Kentucky but was shot near Charlotte, North Carolina.
There were a number of other films with North Carolina ties, including closing night film and Sundance selection Hearts Beat Loud, a father-daughter story starring Nick Offerman, Ted Danson, Toni Collette and Blythe Danner, directed by North Carolina School of the Arts alumnus Brett Haley.
North Carolina-born, New York-based director Daniel Peddle's Moss, a slow-burn coming-of-age story, was shot at Carolina Beach (Breaking Glass Pictures acquired North American rights and will launch this summer). Kate Novack's documentary The Gospel According To Andre is about North Carolina-born style icon Andre Leon Talley.
The two Masters of Cinema attending and speaking this year included actress Piper Laurie (who presented her classic The Hustler), and editor-director Chuck Workman, who presented his film What Is Cinema?
Other guests in town included actresses Celia Weston and Rosemary Harris, and jurors including The Criterion Collection's Benjamin Crossley-Marra, editor Stan Wright, and Vimeo's Meghan Oretsky.