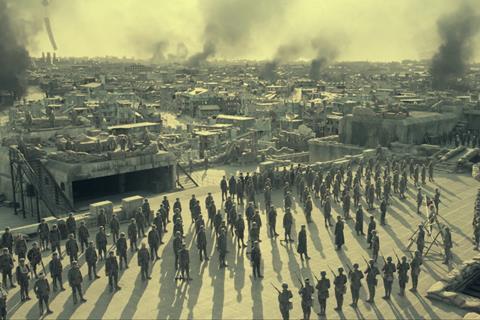 Huayi Brothers Media has reported a $565.08m (RMB4bn) loss for the 2019 financial year, up from a loss of $155m (RMB1.1bn) in 2018. The Beijing-based studio has also removed its chief executive, Jerry Ye Ning, who will be replaced by the company's co-founder, James Wang Zhonglei.
In a filing to the Shenzhen stock exchange, the company also said that losses in the first quarter of 2020 widened to $20.2m (RMB143.4m), compared to $13.3m (RMB93.9m) in the same quarter of the previous year.
The company now plans to raise $325m (RMB2.3bn) in a private placement of shares to repay debt and boost capital. Tech giants Alibaba and Tencent, which are already shareholders in Huayi Brothers, are expected to take part in the funding round, along with Yuyuan Tourist Mart, a subsidiary of Fosun International.
Founded by Wang and his brother Dennis Wang Zhonglun in 1994, Huayi Brothers is one of China's biggest studios, spanning production, distribution, cinema operations, animation, talent management and theme parks. But it has had a rough ride over the past few years, firstly due to the Chinese film industry's tax scandals and increased government censorship, then through the shuttering of Chinese cinemas from January this year due to the Covid-19 Coronavirus.
In 2018, Huayi Brothers' Cell Phone 2, directed by Feng Xiaogang, was dragged into the controversy surrounding its star Fan Bingbing's tax affairs and was never released. Then the studio's big-budget war film The Eight Hundred ran into censorship difficulties, was pulled as the opening film of the 2019 Shanghai International Film Festival and is also still awaiting release.
The company previously had a slate financing deal with STX Entertainment and is currently a backer of the Russo Brothers' studio AGBO. In January, it was announced that Huayi Brothers would executive produce and handle Chinese distribution for Roland Emmerich's upcoming sci-fi Moonfall.
Before joining Huayi Brothers in 2016, Jerry Ye Ning was vice president of Wanda Cultural Industries Group, overseeing Wanda Cinema Line and Wanda's film production and distribution business.