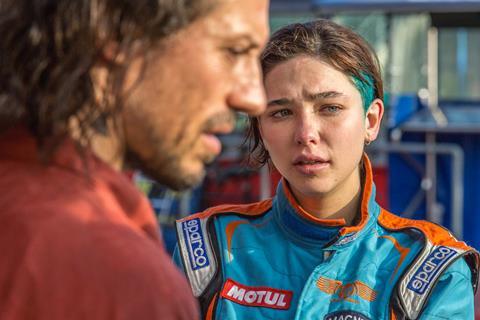 Sino-EU producers association Bridging The Dragon (BTD) has announced a raft of co-production and remake deals facilitated through its platform, including Lian Ray Pictures' acquisition of remake rights to Italian features Italian Race and 18 Presents.
Matteo Rovere's Italian Race, a rally racing drama produced and sold by Fandango, was a big winner at the David di Donatello Awards in 2017. Francesco Amato's 18 Presents, produced by Lucky Red and sold by True Colors, is based on the true story of a woman who left her daughter a series of gifts when she realised she wouldn't live long enough to spend time with her.
"These two projects have the potential to be localised because both stories share a touching and emotional core that allows them to go beyond language barriers and national borders and reach Chinese audiences," said Lian Ray partner and producer Li Xinran.
Both remakes are currently in script development with plans to shoot in 2022. Directors for both will be disclosed soon.
Lian Ray produced Yin Ruoxin's Sister, which grossed $133m (RMB860m) in China earlier this year, and has co-produced films such as Derek Tsang's Oscar-nominated Better Days and Peter Ho-sun Chan's Leap.
Other deals facilitated through the BTD platform include the adaptation of Italian novel 100 Days Of Happiness, written by Fausto Brizzi, which has been acquired by China's Joy Vision Media; and the remake of Russian blockbuster Ghost, acquired by Erdu Film.
Erdu Film producer and founder Ben Ji said the adaptation is currently at script stage with plans to shoot next year, possibly as a Sino-Russian co-production: "We intend to keep the structure and relationships between the characters of the original film, but make some adjustments and changes to the plot in order to match better the Chinese local context."
BTD organises workshops, pitching sessions and training programmes, bringing together film professionals from China and Europe, and working in collaboration with major European film markets, including Cannes and Berlin's European Film Market (EFM).
BTD managing director Cristiano Bortone said: "Once we realised that for many Europeans to interact with Chinese counterparts can be challenging due to the great distance and cultural difference, we decided to step in directly and support commercial deals from our Beijing office.
"For example, we are very proud to have brought Wong Kar Wai's Block 2 to Italy's Piano B Produzioni as co-producer of Giuseppe Tornatore's film Ennio, presented Out of Competition at the Venice Biennale."
Fan Zhang, head of BTD's China branch, said: "During the past year of pandemic, the Chinese film industry has been still thriving since cinemas were closed for a relatively short time and the holiday seasons saw the success of local blockbusters. But there is still a shortage of mature content, and for this reason local producers are eager to embrace great stories coming from the West, which could quickly go into production."