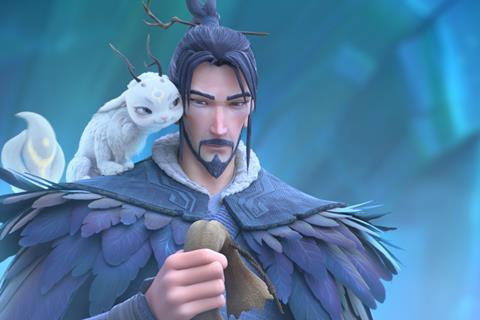 All films set for release during the Chinese Lunar New Year period have been pulled due to concerns over the spread of coronavirus in what is a major blow to the Chinese film industry.
At least seven major blockbusters were due to open during the holiday, which kicks off this weekend and is the most lucrative time of the year at the Chinese box office.
The titles are Lost In Russia, Leap, Vanguard, Detective Chinatown 3, Boonie Bears: The Wild Life, The Rescue, and Legend Of Deification, from the studio behind smash-hit animation Ne Zha. They are expected to be released at a later date.
The international release of The Rescue has also been delayed and it is understood this is the case for all of the films too.
The promoter of Leap, which stars Gong Li, told the South China Morning Post: "A war to fight the coronavirus is happening across China … Movies are just a small part of life … After concerns that cinemas, being sealed spaces, could contribute to the risk of the virus spreading, we decided to suspend plans to show the film."
According to reports, ticketing sites have pledged to refund customers.
Wuhan, where the virus originated, has temporarily shut down its public transport in an attempt to stop the spread of the disease. However, cases have already been recorded in other Chinese cities, as well as in US, Thailand and South Korea.