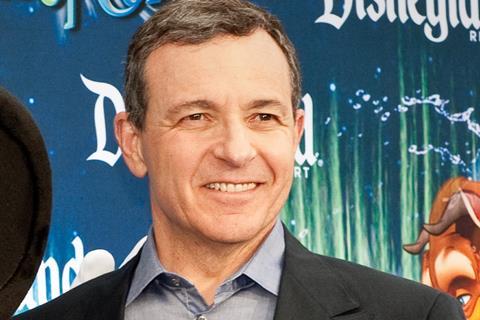 Chinese regulators have approved the impending acquisition by Disney of the 21st Century Fox entertainment assets, ending fears that local antitrust authorities would block a merger in respnse to the US-China trade war.
Disney confirmed to Screendaily the thumbs-up for the $71.3bn transaction and said it comes without conditions. News of the approval sent stocks rising at both companies.
Monday's development means Disney has cleared a major hurdle following concerns that Chinese agency the State Administration for Market Regulation would take a dim view of the transaction against the backdrop of the Donald Trump presidency.
Disney conducts a huge amount of business with China and chairman and CEO Bob Iger (pictured) has established a rare level of trade with the Asian titan and opened the Shanghai Disney Resort in 2016.
Disney and Fox shareholders, the U.S. Department of Justice, and EU anti-trust regulators have all approved the deal, which still requires the go-ahead from a number of other countries. Observers say the acquisition could close as early as spring 2019.
Earlier this month it emerged that Disney's streaming platform, which is on course to launch in late 2019, will be called Disney+.