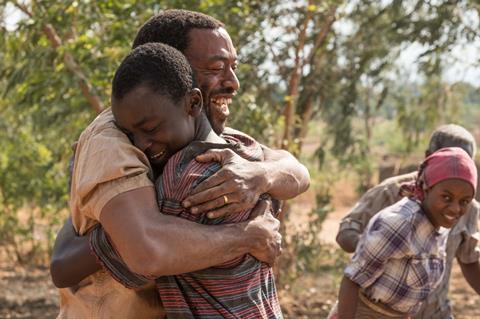 On the eve of the Sundance world premiere of his directing debut, The Boy Who Harnessed The Wind, Chiwetel Ejiofor reveals why he believes Netflix is the ideal platform for the film.
"When I started making [The Boy Who Harnessed The Wind], it was hard to imagine how we would get the kind of reach that we can have with something like Netflix," he enthuses. "This is part of the difficulty around independent cinema at this point - if you're not going to release the film on 3,000 screens in the US, the channels are limited."
"It's always going to be sobering, to spend all the energy making a film and then through its distribution not really have a hope of reaching many people," he continues. "The opportunity to work with Netflix on such an epic story like this, with their global reach, it maximises the potential of the film."
While the UK actor-turned-filmmaker is excited by the prospect of the film reaching audiences through Netflix, he is also optimistic about its theatrical prospects. During discussions to seal the deal with the streamer, of which he was an active part, he made sure to highlight he wanted the film to play in cinemas.
"As soon as the conversation comes up, you negotiate and discuss [the film playing in cinemas]," he says. "You're looking at the different platforms in which the film can be seen."
Pushed to the limit
Ejiofor stars in The Boy Who Harnessed The Wind, as the father of William Kamkwamba, a young boy from Malawi who comes up with an inventive way to save his family from the prospect of starvation. The film is adapted from the novel of the same name, in which Kamkwamba recounts his own story.
Throughout his career as an actor – which has seen him Oscar nominated for his role in 12 Years A Slave – Ejiofor had always kept one eye on the possibility of a move behind the camera, as evidenced by his work as a filmmaker on shorts such as Slapper and Columbite Tantalite.
After first being sent the novel of The Boy Who Harnessed The Wind, Ejiofor began adapting it into screenplay and travelling back and forth to Malawi for research. "Eventually I came to the understanding that it would be good for me to also direct," he explains. "I was so inside the material at that point anyway."
The director teamed up with UK producer Andrea Calderwood at Potboiler Productions, and the pair further developed the project. Later, BBC Films came onboard, followed by the BFI. Participant Media came on at a later stage to complete finance, while further backing came from Head Gear Films, Econet and LipSync.
The Boy Who Harnessed The Wind was comfortably the largest-scale production to ever shoot in Malawi, a country largely lacking in the infrastructure to house such a film shoot, meaning the team had to bring in the majority of their equipment from South Africa. Asked whether the scope of the project was daunting for his directing debut, Ejiofor replies with a Horatio Nelson quote – "the boldest are the safest".
"It's almost more straightforward to do something that pushes you to the limit – if you're pushing to the extreme you know you'll find something that is tangible and interesting in that journey. If you're terrified about it, something is happening," he explains.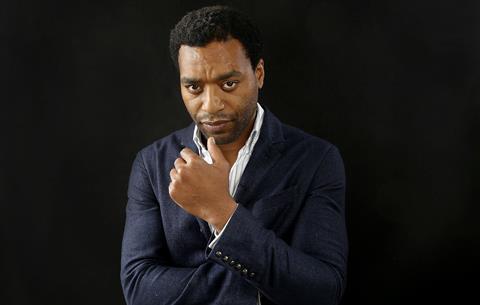 On set, a lack of pre-existing infrastructure and delays to importing equipment meant the team had to get creative. "[DoP] Dick Pope had to be imaginative when figuring out how to get the shot with the equipment he had," the director explains.
One of the key locations used was the house neighbouring William Kamkwamba's real-life abode. That proximity to the film's actual subject matter added another layer to the production. "We were really able to engage with the local people, they were incredibly supportive of the circus coming to town," says Ejiofor. "With that support, we started to feel like we had the winds at our backs - I'm not sure that we would have had that if we'd shot somewhere else and doubled it for Malawi."
A good percentage of The Boy Who Harnessed The Wind was shot in the local language of Chichewa, and the film is subtitled for an English-speaking audience. Shooting a large portion of the film in the Chichewa language was a brave commercial decision but Ejiofor says doing it in English was never an option. "There was no way around it. It was clear from the beginning that, if this film was to be embraced, it would need to be made that way."
Ejiofor didn't just learn his lines in Chichewa, but also attempted to grasp a basic understanding of the language itself. He says he was largely successful, though unexpectedly developed an accent that was picked up on by local workers. "They said my accent was sounding a little Northern," he says with a smile.
He hopes the language will enhance the audience's experience, "We thought that being authentic [with the language] would give the audience a richer experience, teleport them to a new space, to engage with these communities and their struggles."
Ejiofor called on some experienced names to help advise him craft the finishing product, with both his 12 Years A Slave director Steve McQueen and Dirty Pretty Things director Stephen Frears visiting the cutting room. When the film was completed in November 2018, Netflix struck a deal for global rights with sales agent Cornerstone (excluding China, Japan, and UK free-TV), and the film will be appearing on the platform on March 1, 2019, following its berth at Sundance and then at Berlin Film Festival as a Berlinale Special screening.
Cinematic experience
Theatrical plans are being kept under wraps by Netflix at present, but Ejiofor is certainly hoping it will get play in cinemas. Depending on the reception from the press and public, it is expected the film will be given an awards-qualifying run ahead of next year's Bafta/Oscar season.
Netflix's theatrical policy evolved throughout 2018, with films such as Alfonso Cuaron's ROMA receiving extended cinema runs beyond merely awards-qualifying play. Since then, industry discussion has continued about whether the streaming giant will make an even bigger theatrical play in 2019.
"It feels like Netflix's [theatrical] policy is happening in real time," is Ejiofor's take on it. "This was an extraordinary opportunity to combine [being on the Netflix platform] and allowing the film to live within a cinematic space through the windows Netflix allows. The balance really works and that was the dynamic of the conversation we were having about it."
"I hope people see it in cinemas - its biblical scope, vistas and intensity really match the cinema experience, but people are also able to gain a lot from the film watching it at home."
Ejiofor believes Netflix's approach to independent filmmaking can be hugely beneficial for that sector of the industry, and, in turn, it can also have a positive impact on theatrical exhibitors.
"[Netflix] will help filmmakers strive for things that aren't as box-ticking as they have been, [to create] more interesting ideas, because there's a bit of support there again. It's really exciting for independent cinema," he says.
Asked whether he believes audiences maybe be more inclined to watch subtitled films on Netflix rather than in cinemas, Ejiofor acknowledge the difficult of releasing subtitled films theatrically in both the UK and US, but says that both mediums could eventually benefit.
"Netflix can put out subtitled products and audiences get a little more used to them – this can then inform their response when they're going to see a film at the cinema with subtitles. I'm sure there was a contingent of people who went to see ROMA in the cinema with subtitles and weren't bothered about it because they are used to watching subtitles now on Netflix," he suggests. "As we're striving for these more interesting and global stories, it can all grow together [Netflix and theatrical]."
Ejiofor is now mulling his next acting and filmmaking moves. This year, he will appear in Disney's The Lion King remake, voicing antagonist Scar, and then next year he will be in the upcoming Maleficent sequel, again for Disney. He is also teaming again with Calderwood to adapt and direct The Short and Tragic Life of Robert Peace: A Brilliant Young Man Who Left Newark For The Ivy League, from Jeff Hobbs' book.
Following The Boy Who Harnessed The Wind's festival play and online launch, Ejiofor is also hoping to take the film to Malawi. "I'm trying to figure out how to have a larger screening experience in Malawi," he says. "It would be wonderful to place the film there."