The debate about whether a film that has been released on a streaming platform should be eligible for the industry's highest honours moves to the Baftas and the award for outstanding British film.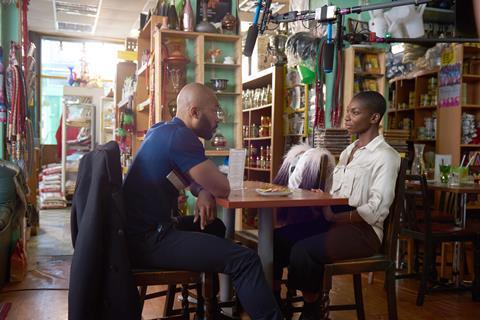 When Netflix snapped up global rights to the London-set musical Been So Long on the strength of a promo reel shown at Cannes in 2017, producer Amanda Jenks of Greenacre Films was delighted. "For a small, low-budget film, the deal meant everyone getting their money back and as a producer having a 'locked box' [of income generated by the film] from the BFI through which you might be able to develop new work," she says. "It was great."
Been So Long is the second film by director Tinge Krishnan and was developed with the BFI and then funded by the BFI and Film4. It features rising stars Michaela Coel and Arinze Kene and premiered at the BFI London Film Festival in October before it started streaming on Netflix on October 26.
It also enjoyed an 11-date theatrical tour around the UK as part of Birds Eye View's Reclaim The Frame initiative that showcases female filmmakers.
Jenks hoped this would be enough to qualify the film for entry into Bafta's category for outstanding British film. When she discovered it was not — for the past four years Bafta has required films in this category to play in 10 commercial sites for an aggregate of seven days in each, 70 screenings in total — she was initially undeterred. After all, Bafta offers filmmakers the chance to appeal directly to its film committee on the grounds that even if a film may not have met the theatrical criteria, it might be considered in exceptional circumstances. Jenks was confident Been So Long had a good case.
"We were hoping because we got the theatrical release, because we had a Special Presentation at the London Film Festival, because it's a low-budget film that is batting above its weight and has diversity at its core, that we might be a film that they might make an exception for," Jenks explains. "I thought, 'If they're not going to make an exception for this, who are they going to make an exception for?' But it was rejected purely on the grounds it didn't meet the theatrical criteria."
Although Been So Long is eligible for Bafta's outstanding debut by a British writer, director or producer category, where the entry requirements are specified as seven days of non-consecutive theatrical screenings (seven screenings), Jenks points out this award is not for the film as a whole and in Been So Long's case, only screenwriter Ché Walker is eligible. "A lot of people who make films in this country have already made a £500,000 film before they get their real break," Jenks argues. "[Their breakthrough] can be very few people's actual debut."
Been So Long is not the only film to find itself shut out of Bafta's outstanding British film category this year. Another omission is the thriller Calibre, directed by Matt Palmer, which won the Michael Powell Award for best British feature film at Edinburgh International Film Festival and was nominated for five Bafta Scotland awards, eventually winning best actor. Netflix bought the finished film earlier this year and it was streaming on the platform just after its Edinburgh premiere in June. It is understood Calibre's producers, Wellington Films, also appealed Bafta's decision, also in vain, although director Palmer is eligible in the outstanding debut category.
Bafta says it is precisely because there is more than one film in the position of not meeting the theatrical eligibility requirements that render them all, by definition, unexceptional and therefore the committee was unable to arbitrate in their favour.
Spirit of the rules
According to Emma Baehr, Bafta's director of awards and membership, around six films petitioned the film committee for inclusion on these grounds, with a further 10 or so in a similar position that decided not to take it to appeal. They were not all Netflix films, Baehr points out, and it is not an issue confined to films that are released or streamed through Netflix. It is across a number of distributors and studios, she says.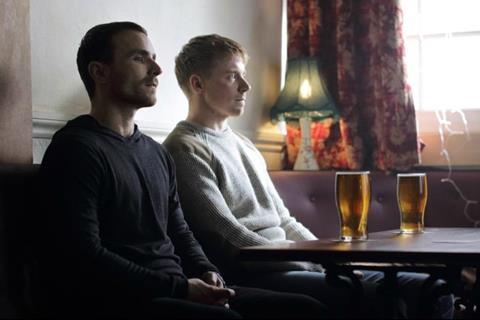 "We're talking about 15 or 16 films. Therefore it doesn't become exceptional. It is a range of films that are not qualifying," Baehr explains. "If we were talking about one isolated case and there was an appeal that really it should be taken into consideration, that is something we would do."
According to Baehr, only one film has successfully appealed in recent years but that was not in the outstanding British film category and it was not subsequently nominated. "It says right at the top of our rules that our intention is to make sure the British public have an opportunity to see the films. We also really do want to support the theatrical release where possible," Baehr continues. "Our big thing is, you have got to be within the spirit of the rules, you have got to ensure it's meaningful. We don't want any four-walling. We don't want empty cinemas. That's not beneficial to anyone and is certainly not what we are about."
In tune with the industry
Baehr, who underlines she is not able to speak specifically about any one film, is not unsympathetic to the cases made by the filmmakers who appealed. She notes Bafta is always looking at its rules and ensuring it is in tune with the UK film industry.
"We do absolutely get that things are changing, things are moving so fast, that there are other online platforms such as Netflix and Amazon and other ways of distribution," she says. "We consider all this when we are looking at the rules year on year. We look forensically at our processes and at what has gone on almost the day after the film awards — what has changed, how we can do things differently. We also have many conversations throughout the year with all the distributors and online platforms. We are constantly talking to them about what films are coming up and what their issues are. We make sure all of that is considered before we publish the rules.
"The debut award is a new talent award so it is different, it is less commercial," Baehr continues. "That's why we have the lower eligibility threshold. But when it comes to the rest of the categories, it is important we have kept that threshold the way it is. I'm not saying that's not flexible and it may change in years coming but we can't change it after the rules have [been set] as we have to be fair and consistent to all of the people who have entered."
But Been So Long's Jenks believes the theatrical requirement of 70 screenings is too steep for an independent film of a certain budget and that Bafta's perceived lack of recognition of this is symptomatic of shortcomings in the UK industry as a whole.
"There is a big will in this country to support diverse films in production, to back these films in development and production, but there is a massive commercial gap between support for distribution and production," she says. "We've found a global platform but in terms of what we are producing in this country, the nod that it gets from our centres of excellence in terms of acceptance and being allowed to qualify is very important in terms of how distributors might view the commercial value of films like ours in the future."
It is an opinion shared by Gillian Berrie of Sigma Films, the Scotland-based producer of David Mackenzie's Outlaw King, which was majority-financed by Netflix and given a full awards-qualifying run by the streaming platform. "From an independent filmmaker's perspective, and having been in the industry for a number of years, I see the difficulties that face producers," Berrie says. "Even when they do have a theatrical release, there's no money put in to marketing and publicity and so they just don't get the numbers. For me, it's a delight we can potentially reach 120 million viewers plus. I am delighted so far with everything. And I feel supported in every department. It's such a rare event that there are any overages to split."
Jenks is quick to acknowledge the onus is on producers and distributors, in her case Netflix, to be fully versed on all awards eligibility criteria and to agree together when a deal is done on what kind of awards-qualifying run a film will receive. But the lifeline Netflix is offering UK independent producers is potentially a game-changer for the UK film industry and it seems likely Bafta may soon recognise this. But not this year.
"Because things are changing so quickly, there are a few casualties along the way and we very much feel like one," says Jenks. "But I also feel that if the rules are to be adhered to then what we are trying to achieve in this country with low-budget filmmaking is not going to get the attention and the publicity it deserves. Ergo people think these films aren't good or that they fail. On one level, we are incredibly grateful for the support we have had from our financiers and that the film has been a great success. And there's nothing to say it would get nominated for anything anyway. But not to be able to qualify is very frustrating.
"As a filmmaker, I don't understand what everyone is so worried about," she concludes. "So what if more films than usual qualify? They have still got to go through a process to be nominated."