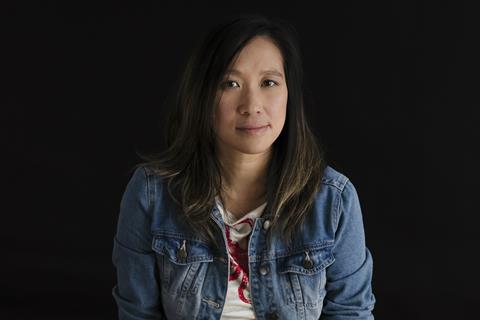 Chloë Grace Moretz will star for Roseanne Liang in the Second World War action-horror Shadow In The Cloud, which Endeavor Content will shop to worldwide buyers at the EFM in Berlin next week.
Brian Kavanaugh-Jones and Fred Berger of Automatik, Kelly McCormick, and Tom Hern of Four Knights Film are producing, and Sandra Yee Ling serves as executive producer.
In Shadow In The Cloud Moretz plays Captain Maude Gardner, who boards a B-17 Flying Fortress clutching a mysterious, top secret black radio bag. The teasing from the all-male crew subsides when they realise a malign force is lurking on board.
Faced with an oncoming Japanese ambush and the evil presence, Gardner must save the crew and protect her precious cargo. Max Landis (Bright, Chronicle) wrote the screenplay.
Moretz most recently starred in Luca Guadagnino's Suspiria remake and Sundance 2018 hit The Miseducation Of Cameron Post, and upcoming thriller Greta opposite Isabelle Huppert, which Focus Features will release in the US on March 1.
Chinese-New Zealand writer-director Liang's first film, My Wedding and Other Secrets, became New Zealand's highest grossing local feature in 2011. Her other credits include short film Do No Harm, which Liang is directing as a feature-length version, and upcoming action thriller Fuse, written by Marek Polger and Martyn Pedler.
Endeavor Content's film sales slate includes Bad Education starring Hugh Jackman and Allison Janney; Mosul produced by the Russo brothers; Luce starring Naomi Watts, Octavia Spencer and Tim Roth; Dev Patel's directorial debut Monkey Man; and The Operative starring Diane Kruger and Martin Freeman.