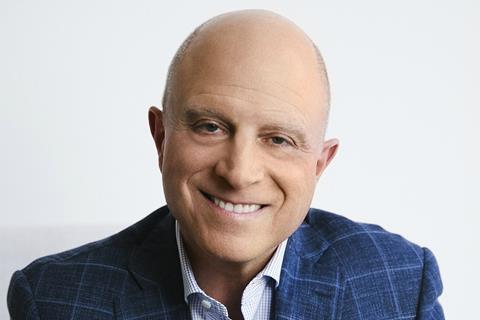 Chris Albrecht is stepping down as CEO of US premium cable channel operator Starz, reflecting, said the companies, continued integration with parent Lionsgate.
Eight years after joining Starz in the wake of his run at HBO, Albrecht will depart next month, leaving Starz COO Jeffrey Hirsch and his team, working closely with Lionsgate CEO Jon Feltheimer, to run the company.
Albrecht is credited with leading the plan to ramp up in-house and licensed original programming at Starz, which was launched in the mid-1990s by media mogul John Malone as a movie channel competitor to HBO and Showtime. Starz is currently believed to have around 25m US subscribers, close to the Showtime total but well behind HBO.
Through partnerships with Hollywood creatives and international players, Starz has pushed into original programming with series including Outlander, The Girlfriend Experience, and Black Sails. Recent projects with international partners have included 2017 mini-series Howards End with the BBC.
Before joining Starz, Albrecht spent 22 years at HBO, rising to president of original programming and then chairman and CEO. He helped make the network a leader in original programming with series including Sex And The City, Deadwood, and The Sopranos.
Lionsgate agreed to acquire Starz in 2016 for $4.4bn in cash and stock and has been pushing growth in the company's OTT service, which passed 3m US subscribers last year and is thought to have another million in international markets. Branded internationally as StarzPlay, the service is available in the UK and Germany, with expansion planned for other territories.
Commenting on Albrecht's departure in a statement, Feltheimer said: "Chris's renowned programming expertise and entrepreneurial abilities have helped build Starz into a premium global brand distinguished by its great shows, fast-growing direct to consumer initiatives, and expanding international footprint. As we complete the first phase of our evolution into a unified company and accelerate our focus on Starz's international expansion, Chris has decided to step down to pursue other opportunities. I look forward to working closely with him and Jeff Hirsch to ensure a smooth transition and plan the next steps of the company's continued growth."
Albrecht added: "I'm very proud of everything we've accomplished the last 10 years building Starz into one of the most exciting premium pay television brands in the industry. As we reach the two-year anniversary of the integration of our two companies and complete the first exciting chapter of our growth together, I've decided it is time to move on to new opportunities. I leave Starz in the hands of one of the most gifted executive teams in the business and have great confidence in their continued future success."