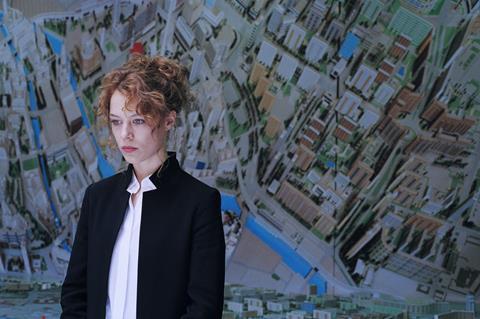 German director Christian Petzold's drama Undine has won the second edition of the Arab Critics' Awards for European Films.
The award, which was initiated by European Film Promotion (EFP) and Arab Cinema Center (ACC) in 2019, involves 56 film critics from 14 Arab countries who select the best European film out of 22 nominations submitted by the EFP's national film institutions members.
The winner was announced during the Cairo International Film Festival, which has been running physically from December 2 to 10.
Petzold's film is a contemporary retelling of the myth of the water spirit Undine who can only lead an earthly life and attain a soul through the love of a human being. Paula Beer plays the titular Undine opposite Franz Rogowski as the object of her desires.
The world premiered in competition at Berlin, winning the Fipresci Prize and the Silver Bear for best actress for Beer. It playing out of competition in Cairo.
Petzold participated in the Cairo awards ceremony virtually.
"Three years ago, when I was at the film festival in Cairo, I had already started thinking about Undine," he recounted.
"At the end of the festival, we were invited for a sailing trip on the Nile. I was telling a bit about the story of the German myth of Undine, and we found ourselves wondering how an Undine who rises from the waters of the Nile would look like."
The Arab Critics' Awards for European Films is a spin-off from the ACC's now Critics' Awards for Arab films, which is announced every year in Cannes. The aim of these new awards is to boost the profile of European films in the Middle East and North Africa.
North Macedonian director Teona Strugar Mitevska's drama God Exists, Her Name is Petrunya won the inaugural edition of the awards in 2019.