Christian E Christiansen, whose US debut The Roomate opened at the top of the box office in 2011, has returned to Denmark to shoot a sequel to Råzone (Life Hits).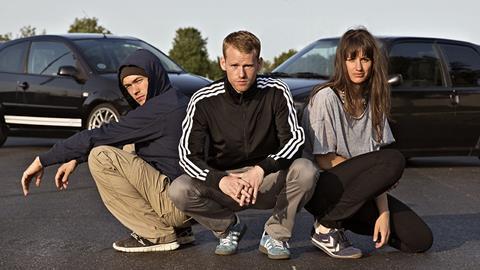 Råzone marked Christiansen's directorial debut in 2006 and was produced by Louise Vesth for Zentropa Productions.
The film about four teenage girls and their hard life with drinks, drugs and boys, took 109,000 admissions domestically.
The follow-up will shift the focus from girls to boys. Described as "a grim tale of rootless desperadoes, about friendship, loyalty, love and guilt", Lev stærkt (On the Edge) is scripted by Christiansen and his Råzone partner Rasmus Dragsted.
It is currently shooting on a five-week schedule on location in Aarhus.
The film centres on friends Nikolaj (Cyron Melville) and Martin (Jakob Oftebro) who are out driving when they hit and kill a young woman. Martin, the driver, goes to jail and Nikolaj's guilt increases when he falls for Martin's girlfriend, Signe.
Co-starring Danica Curcic, Vesth returns as producer with Denia Dremstrup and Jakob Balslev for Zentropa Entertainments.
It is made in collaboration with Aarhus-based M2Film (Mads Munk, Kenneth Plummer).
The $2.4 million (DKK 13.5 million) film has received $800,000 (DKK 4.5 million) from the Danish Film Institute.
It will be released next spring by Nordisk Film.
Christiansen, a graduate of the Danish National Film School, saw his first Hollywood release The Roommate top the US box office on its release in 2011.
His second US film, Where the Devil Hides, starring Rufus Sewell, Alycia Debnam Carey and Adelaine Kane, will be released on October 11