Irish festival reveals 2017 line-up.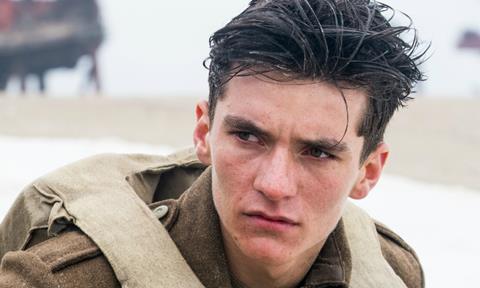 Christopher Nolan's Dunkirk will have its Irish premiere as part of this year's Galway Film Fleadh in Ireland.
The Second World War drama will play on Galway's final day, July 16. The festival will open with Pat Collins' Song Of Granite on July 11.
The festival's 2017 line-up was revealed by director of programming Gar O'Brien at a news conference in Galway on Tuesday evening (July 27).
Having its world premiere in Galway will be the latest feature from Irish director Gerard Barrett, whose credits include Brain On Fire and Glassland. Produced with his regular collaborator Grainne O'Sullivan, Barrett's new film Limbo chronicles 24 hours in the life of a young Irish mother and child as they battle homelessness. Barrett will also be in attendance.
Also having its world premiere in Galway will be director Frank Berry's third feature, Michael Inside.
Having their Irish premieres are Sundance hit God's Own Country and Berlin premiere Return To Montauk, which will close this year's festival.
Fellow Sundance title A Bad Day For The Cut will also have its Irish premiere in Galway, as will Tribeca title Pilgrimage.
The Fleadh will host a focus on Polish cinema, including a screening of Agnieszka Holland's latest Spoor.
Festival guests this year will include Richard Kelly, the writer-director of Donnie Darko, which will screen at the festival, Free Fire star Michael Smiley, who will deliver an actor masterclass, and Amir Bar-Lev, who will deliver a documentary masterclass.
In total, the 29th edition of the Fleadh will comprise 80 features, including 16 world premieres. It runs July 11-16.