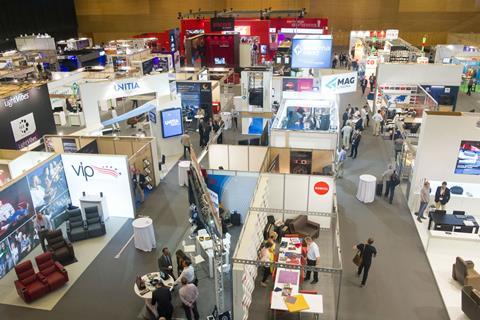 The organisers of the CineEurope exhibition conference will decide by May 4 whether to go ahead with this year's event, which is due to run June 22-25 in Barcelona.
In an email to attendees, Film Expo Group said: "With clear information and engagement being more vital than ever, we wanted to give you all an update on CineEurope.
"We are of course hoping that there will be a drastic change in the current position in the next month or so, so that we can as planned press ahead with CineEurope from 22-25 June 2020. But we recognize that any decision needs to be made in sufficient time to allow you all to make or change plans. For that reason, we have set ourselves a deadline of 4 May 2020 to make that decision.
"Throughout this process, we will be transparent and will regularly keep you informed."
Las Vegas-based exhibition conference CinemaCon, which scheduled to run from March 30-April 2, was cancelled earlier this month.