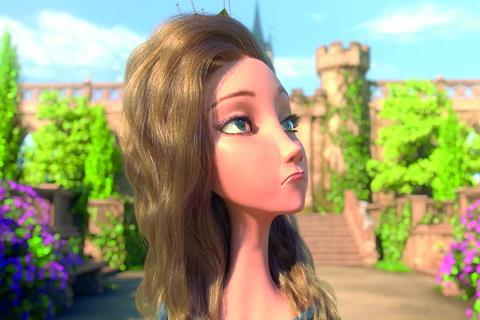 Independent animation sales specialist Cinema Management Group is kicking off talks at EFM on Proud Princess from Czech Republic-based Luminar Film.
Edward Noeltner's Beverly Hills-based company, which has handled the likes of Ainbo – Spirit Of The Amazon, Seal Team and Panda Bear In Africa in recent markets, has boarded worldwide rights to the feature from producers Martin Ruzicka and Jindrich Motyl.
Radek Beran will direct from his screenplay based on the fairy tale book Punished Pride by Bozena Nemcova that was turned into a live-action feature.
Proud Princess tells the story of an arrogant princess whose scheming advisors want her to marry a weak king. However true love comes calling when a neighbouring righteous ruler disguises himself as a gardener and eventually wins her heart.
"With such a timeless European fairy tale, we are confident audiences will want to share this story with children for years to come," said CMG president Noeltner. "Fairy tales that have stood the test of time have been a hallmark of the Disney franchise and I'm only too happy that Disney did not already make the Proud Princess so we can delight buyers in Berlin with this new production."
Producers Ruzicka and Motyl added, "We are very happy to have pacted with CMG who have brought quality animated films to audiences around the world for the past 15 years. We couldn't have found a better partner for Proud Princess."
Luminar Film aims to have the animation ready to premiere for the 2022 Annecy International Animated Film Festival.