Ed Noeltner's Beverly Hills-based sales company will launch world sales excluding Peru at the EFM next month on the 3D CGI feature from Tunche Films.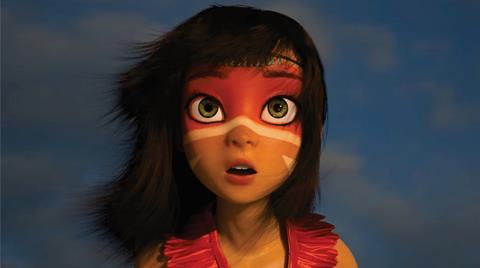 Principal photography on Ainbo is scheduled to begin later this year.
Cinema Management Group (CMG) chief Noeltner struck the deal with the Peruvian company while attending the Ventana Sur market in Buenos Aires last month.
Ainbo tells the story of Colonia, a young girl from the Amazon who must battle a spirit that embodies the evil of man and threatens her paradise. José Zelada will direct from his screenplay.
Noeltner negotiated the deal with Sergio Zelada and Cesar Zelada of Tunche Films, the Peruvian company they founded in 2003 and head up with José Zelada.
All three are producers on Ainbo. Pierre Salazar, who has served in various visual effects and CGI roles on The LEGO Movie, Sucker Punch and Happy Feet, will be in charge of production design.
"When we met the Zelada brothers at Ventana Sur, Ainbo was the most commercial and attractive animation project we'd seen in a while," said Noeltner. "The themes and indigenous character designs have a universal appeal and we're looking forward to a successful collaboration in making Ainbo a worldwide hit."
"We couldn't be happier having met CMG at this year's Ventana Sur where we introduced Ainbo for the first time as part of the market's focus on new Latin American animation companies," said José Zelada. "CMG has a wealth of knowledge in the field of animation having licensed worldwide nearly a dozen animated features over the past years."
CMG's EFM slate includes Loving Vincent, The Little Vampire 3D scheduled for worldwide release around Halloween, and Seal Team.