Seoul-based 4D specialist CJ 4DPLEX has signed deals with Indian multiplex titan PVR Ltd and two Japanese exhibitors to bring 4DX technology to their movie theatres.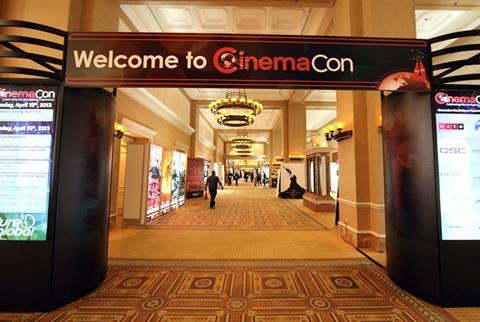 PVR Ltd will launch the 4DX technology at PVR Cinemas this year at its first Superplex, a 15-screen multiplex at Logix City Centre in Noida, India.
As of March 31 CJ 4DPLEX has signed with Harima Enterprise to bring a 96-seat 4DX auditorium to a new multiplex in Himeji city, Japan.
The 4D company is also signing another, unspecified, Japanese exhibitor that will bring to six the number of CJ 4DPLEX partners in the country.
Barco and 20th Century Fox announced a five-year, multi-title agreement to release films in Barco's multi-screen, fully immersive movie format Barco Escape. Fox will be working with its filmmakers to produce new projects for the format beginning with the September release of Maze Runner: The Scorch Trials. As part of the deal, a Barco Escape setup will be installed in a theatre on the 20th Century Fox studio lot. Barco also unveiled a similar deal with Posse Films starting with NASCAR biopic Racer's Heart.


Christie is on track for a record 150 worldwide installations of its Christie Vive Audio cinema speaker system. Christie also announced it will instal its Christie Experiential Networks at Screenvision's Upfront Advertising event in New York City on May 7.


California-based Hollywood Software has purchased Digital Cinema Systems, its FilmStore film playback system and all of its patents. With this acquisition, Hollywood Software says it is able to offer an integrated TMS and SMS service with flexible, low-cost upgrade options.


Royal Philips executives have been demonstrating the company's new XDC 6501B digital cinema xenon lamp specifically designed for the Barco DP2K-32B and DP4K-32B digital cinema projectors approved by Barco.


Europe-based digital technologies specialist Ymagis Group has relaunched its dcinex Consulting cinema consultancy services as CinemaNext.