Studio wows crowd at The Colosseum in Caesars Palace on Wednesday with footage from upcoming tentpoles.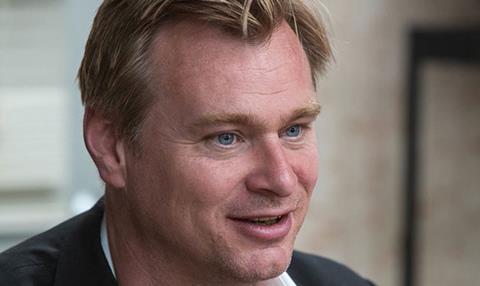 Christopher Nolan took to the stage on Wednesday to talk up his July 21 Second World War release Dunkirk and predictably spoke out in favour of the theatrical experience.
The British filmmaker is a vocal supporter of the big screen, a long-time friend of Imax, and critic of last year's Screening Room proposal to shift to a day-and-date theatrical and home viewing paradigm.
Tom Hardy and Cillian Murphy are among the cast in the story of the Allied evacuation from the beaches of Dunkirk in summer 1940. Nolan introduced lengthy footage.
Meanwhile Zack Snyder did the same for Justice League, the all-star DC Entertainment mash-up starring Ben Affleck, Henry Cavill, Gal Gadot, Jason Momoa and Amy Adams due to open on November 17.
The audience got to see footage from Justice League, June 2 release Wonder Woman, and a montage of imagery depicting what Atlantis will look like in Aquaman, which Momoa flies to Australia this week to begin shooting for director James Wan.
Earlier Warner Bros worldwide marketing and distribution chief Sue Kroll urged attendees to address the thorny issue of premium video on demand (PVOD), which she implied was an inevitable development.
The studio, the target of a proposed $85bn merger with AT&T, has of late been one of Hollywod's most vocal proponents of PVOD.