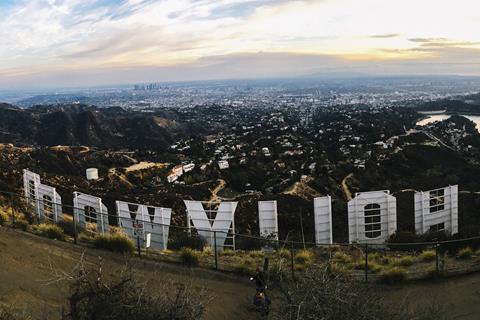 Mark Zoradi, CEO of the third largest US theatre chain Cinemark, said on Monday (30) he was foregoing his salary during the coronavirus pandemic and has implemented salary cuts for corporate staff.
Zoradi and the board are foregoing their salaries while the crisis endures. Corporate staff will receive up to 50% of their salaries and keep benefits.
Earlier in the day it emerged that Disney executive chairman Bob Iger was foregoing his salary for the remainder of 2020, while new CEO Bob Chapek has taken a 50% cut. Company-wide, Disney executives at vice-president level will see a 20% reduction in salary, rising to 25% for the senior vice-president bracket, and 30% for executive vice-presidents and higher.
All of Cinemark's approximately 350 theatres remain closed. All theatre chains have closed their sites and AMC Theatres sald last week it was furloughing its corporate staff including CEO Adam Aron.
Zoradi outlined the plan in a memo to staff that appears below.
The dramatic global impact of the Coronavirus (COVID-19), has created a turbulent environment that is changing daily and dramatically affecting everyone. During this time, I am most concerned about the impact this unprecedented situation has had on our Cinemark team members and their families.
Currently, our theatres across the globe are closed, and it is uncertain when they will be able to re-open. We are not generating any revenue while theatres are closed, yet still must meet financial and contractual obligations.
Cinemark's priority as it navigates through this uncertainty is to ensure that the company will be able to once again open theatres and employ our global team members. I look forward to the day in the hopefully not-to-distant future when the Cinemark team can once again welcome guests to enjoy the immersive moviegoing experience we offer at our theatres.