EXCLUSIVE: The action thriller stars Paul Sloan, Quinton "Rampage" Jackson, Michael Jai White, Jason Mewes and Michael Madsen.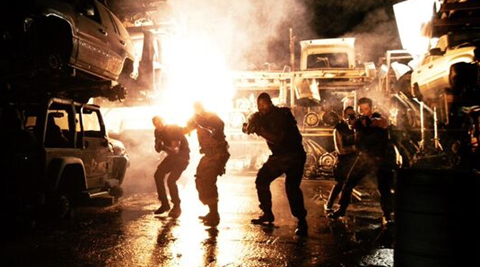 Cinetel holds worldwide rights and will screen Vigilante Diaries in Berlin in February 11. Christian Sesma directed and Mike Hatton of Ton Of Hats produced with Asko Akopyan of Oscar Gold Productions and Nick Vallelonga of Vallelonga Productions.
Sloan and Sesma co-wrote the story about a team of black-ops agents turned crime-fighters on the trail of two super-spies determined to plunge the world into chaos.
Vigilante Diaries began as a web series that premiered at Comic-con and ran on Machinima's digital channel through a partnership with the WME-owned Chill.com.
Sesma and Hatton used the original series as a reel to sell executive producer Akopyan on the concept and incorporated short clips of it into the final film as an origin story.
Cinetel has closed deals with Altitude in the UK, New Select in Japan, Italia Film in the Middle East, India and Turkey, Discovery Films in the former Yugoslavia, Lusomundo in Portugal, Sookie Pictures in South Korea, Silverline/Cinemaxx in Philippines, HBO Asia for pan-Asia and Golden River/Ram Entertainment for Vietnam.