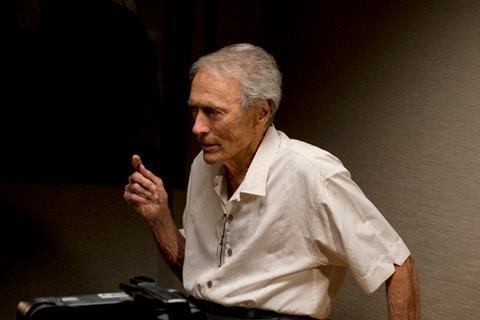 Cry Macho, the neo-western and potential awards contender directed by and starring Clint Eastwood, will open via Warner Bros in the US on October 22 this year.
The 1978-set film will also debut on Warner Bros' stablemate HBO Max for a limited period.
Eastwood plays a former rodeo star and washed-up horse breeder who accepts a job bringing his former employer's son home from his alcoholic mother.
As they face challenges crossing rural Mexico en route to Texas, the ageing horseman finds redemption as he teaches the youngster what it is to be a good man.
Eduardo Minett and Dwight Yoakam also star. Nick Schenk and the late N. Richard Nash adapted the screenplay to Cry Macho from Nash's novel of the same name.
Eastwood, Albert S. Ruddy, Tim Moore, and Jessica Meier serve as producers.
Eastwood's last film as director, 2019's Richard Jewell, grossed $44m worldwide in a roughly even international-North American split.
That said, box office comparisons with any 2021 releases are likely to be unreliable indicators as available cinemas and audience numbers will continue to be overshadowed by the pandemic even during exhibition recovery.