Edward Noeltner's Cinema Management Group and Richard S. Guardian's Guardian Entertainment International are Toronto-bound with all rights excluding Australia/New Zealand to Guy Pearce's directorial debut Poor Boy.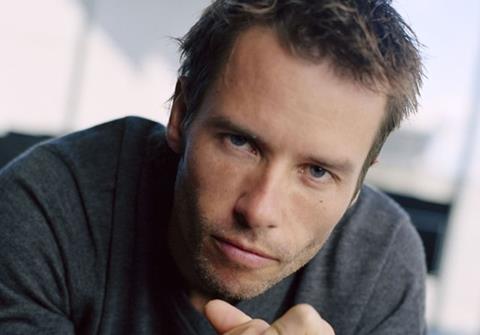 Producer Al Clark, who worked with Pearce on the cult 1994 release The Adventures Of Priscilla, Queen Of The Desert, has earmarked an April 2018 production start.
Besides directing, Pearce will also star in the story of two families whose lives become mysteriously linked by events that occurred seven years earlier.
As they experience loss, longing, belief, love, and hope, their emotional journey forces them to face many truths as secrets emerge and lies are uncovered. Joining Pearce on the cast are Frances O'Connor, Richard Roxburgh, Callan Mulvey, and Sarah Peirse.
Matt Cameron adapted the screenplay from the stage play he wrote with Crowded House and Split Enz singer-songwriter Tim Finn. Pearce will play Danny, the role he performed on stage with the Melbourne Theatre Company in 2009.
Becker Film Group will distribute the film in Australia and New Zealand.
Pearce's acting credits include Memento, L.A. Confidential, The Hurt Locker, Animal Kingdom, The King's Speech, Lawless, The Proposition, Prometheus, and The Adventures Of Priscilla, Queen Of The Desert.

"I've been waiting for the right film on which to step into the director's seat," Pearce said. "I've had the good fortune to have worked with some great directors – Christopher Nolan, Kathryn Bigelow, Ridley Scott, Curtis Hanson, Tom Hooper, Todd Haynes, David Michod, John Hillcoat – and many others, from whom I have learned a great deal.
"When it came to finding that great story to tell, Poor Boy was right there waiting for me. Discussing this with my good friends and collaborators Al Clark and Matt Cameron, it was an easy decision to make. Now I'm very excited to work with the great team we've assembled and ready to embark on a magnificent journey."
CMG chief Ed Noeltner, Dene Anderberg, and Guardian will meet distributors in Toronto to kick off sales. "We're all very excited to bring to market this intelligent and deeply moving story which has brought together such a wealth of accomplished, world-recognised talent," Noeltner said.
Guardian added: "For many years Al and I have spoken about finding something on which we can collaborate, and obviously I have enormous respect and admiration for Guy's body of work. So, when Al pitched Poor Boy to me this year in Cannes, Edward and I immediately jumped at the opportunity to be involved. We are extremely proud to be representing this very prestigious project".