EXCLUSIVE: Edward Noeltner's Cinema Management Group will commence pre-sales in Toronto on Rob Stewart's eco documentary.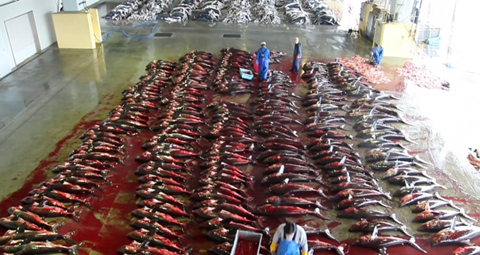 Gus Van Sant serves as executive producer on Revolution, which took Stewart on a four-year global journey investigating topics such as the acidification of oceans and ecosystem decay.
Noeltner will kick off sales next week in Toronto on the film, which screens this autumn at the Tokyo International Film Festival as part of the Telefilm Perspectives showcase.
Revolution marks Stewart's follow-up to Sharkwater and opened in Canada on Apr 12, grossing $490,000 through D Film.
Sandra Campbell, Brian Stewart, Rob Merilees and David Hannan are among the executive producer roster.
"Rob has an incredible talent for storytelling," said Noeltner. "This is as compelling a documentary film as I have seen and we feel there's a worldwide audience that shares Rob's passion for our planet's future."
In addition to Revolution, CMG will screen the 3D animated features Khumba and Saving Santa.