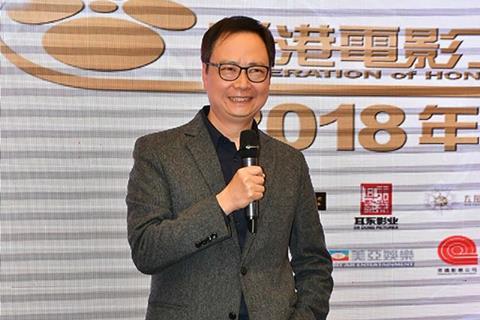 Renowned Hong Kong producer John Chong has rejoined Media Asia, the Hong Kong-based company he co-founded and best known for The Infernal Affairs trilogy on which Martin Scorsese's The Departed was based.
Chong has taken up a new role as special advisor to the chairman Peter Lam since August 1. His responsibilities include greenlighting scripts and investment for production as well as approving the final cut during post production.
He is one of the seven original founders of Media Asia when it was established in 1994. He is also the last of the batch to leave the company when he stepped down as CEO in 2012. After a brief stint as CEO of Raymond Wong's Pegasus Motion Pictures from 2013-2015, he served as independent film consultant.
He told Screen that "it is my intention to stay more and more behind the scenes rather than as a high-profile CEO, which will give me more time on project development and production and less on administrative work".
He is developing two projects for Media Asia, including a sequel to street racing hit Initial D that he produced for the company in 2005. Andrew Lau from the original film (also the co-director of Infernal Affairs) will return to direct.
The second project is The Legend Of The Condor Heroes based on Louis Cha's beloved wuxia novel. It will be directed by Roy Chow who won best new director at the 2013 Hong Kong Film Awards for Nightfall.
In addition to such big budget Hong Kong-China co-productions, Chong also hopes to do something for the Hong Kong film industry before he gets too old. "Just for the Hong Kong market is too risky. But there'll be Hong Kong projects. We just have to find the right balance with co-productions to sustain the business model," he said.
Meanwhile, Gordon Chan who became head of film in 2014 will exit the company by end of August, while another film executive Chan Hing Ka left last month.
The management reshuffle is believed to be related to the unsatisfactory performance of the company's film business. According to its recent financial announcement to the Stock Exchange of Hong Kong dated Jun 12, 2018, its film segment didn't perform well in the first quarter (Aug-Oct 2017) of the financial year ended July 2018.
The same announcement listed four films released by the company in the past year, including Legend Of The Naga Pearls, The Adventurers, Manhunt and Girls 2.