CREATIVE WEEK: Danny Cohen has admitted that a bad licence fee deal next year would spell inevitable cuts to BBC services.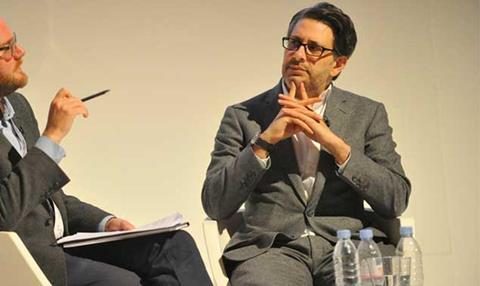 Speaking at the Media Summit which forms part of Screen publisher MBI's Creative Week event, the director of BBC television said: "Will we have to close services if we have a significant cut in funding? I think so".
Cohen stressed that "a smaller BBC is a smaller UK creative industries".
BBC director general Tony Hall and former Labour minister turned director of strategy and digital James Purnell will lead the negotiations when renewal talks kick off later this year.
In 2010, negotiations between the corporation and the government resulted in a six-year licence fee freeze and an agreement by the BBC to take on additional financial burdens, including the World Service and Welsh-language channel S4C.
Cohen argued: "If the BBC takes on more financial obligations, it will have less money to make programmes. It's as simple as that."
He described the BBC as "the corner stone for the UK TV industry" and said‪ that every £1 of licence fee payer's money equated to £2 of creative value.
BBC3
Reflecting on the corporation's decision to move the BBC3 channel online-only, Cohen said the previous funding deal had forced the BBC to make some "big choices".
The BBC3 decision has been taken both as an investment in the future and one way to help the corporation hit its target of saving £1.5bn annually by 2017, he added.
In response to the suggestion that the savings made by the move would be relatively small, Cohen said: "£50m out of salami slicing is a lot of money."