Cohen Media Group has acquired all US release rights to Chinese Puzzle, starring Audrey Tautou and Romain Duris.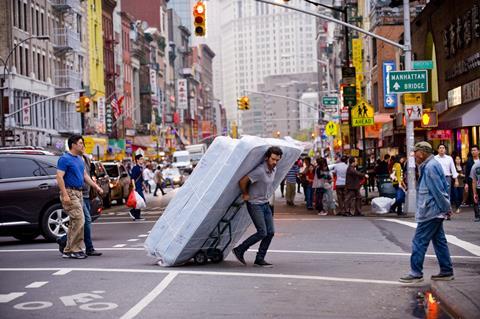 The romantic comedy-drama is the third film in writer-director Cedric Klapisch's Spanish Apartment series and will be released theatrically in early 2014.
The film is produced by Ce qui me meut / Bruno Levy and co-produced by Studiocanal - France 2 Cinéma in France and Panache productions & La Cie Cinématographique - RTBF in Belgium.
Studiocanal also sells the film worldwide.
The distribution agreement was negotiated by John Kochman on behalf of Cohen Media Group and Vanessa Saal, SVP of international sales for Studiocanal.
Chinese Puzzle is the next chapter in Klapisch's series that began with 2002's Spanish Apartment, in which French international finance student Xavier (Duris) left his girlfriend Martine (Tautou) to move Barcelona to learn Spanish.
By 2005's Russian Dolls, Xavier had given up finance and was trying to make it as a writer, traveling between Paris and London and juggling the women in his life.
In Chinese Puzzle, the now-40-year-old Xavier is still looking to find his place in the world; after the mother of his children moves to New York with the kids, the heartsick Xavier goes after them.
Klapisch's films also feature several actors playing the same roles over a period of many years. In addition to Duris, Tautou (Amelie) and Kelly Reilly, recurring stars in all three films include Cecile de France and Kevin Bishop.
Harold Van Lier, EVP international distribution at Studiocanal said "Shot in New York and largely in English, this film has the charm, lightness and humour of Spanish Apartment while touching on more grown up themes. Ultimately it stands alone as a very touching and entertaining romantic comedy.
"This is Cedric at his best, doing what he does best. We are almost sold out and confident the film will work its magic theatrically around the world."