EXCLUSIVE: Sales outfit has a trio of documentaries playing in the festival's world documentary competition.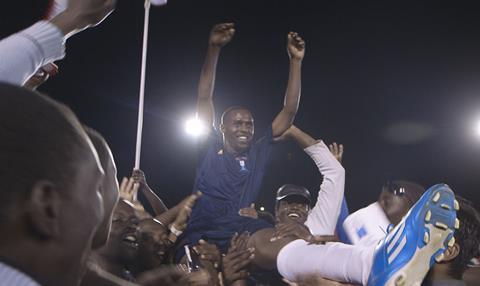 Austrian film sales outfit Autlook Filmsales has picked up three documentaries that are all set to play at the 2017 Sundance Film Festival (Jan 19-29).
It's Not Yet Dark, narrated by Colin Farrell, marks the Sundance return of Simon Fitzmaurice, an Irish director who previously submitted his short, The Sound of People at the Park City event in 2008.
Despite being affected by the first symptoms of ALS (motor neurone disease) at the time, he has since directed a full length feature and written a book. In this documentary he is confronting the realities of his condition with an emphasis on the role of his wife and family which he made with the use of his eye-gaze technology.
Kathryn Kennedy produced the Frankie Fention-directed film with Lesley McKimm, a project manager with the Irish Film Board.
The Workers' Cup [pictured], directed by Adam Sobel, will be premiering at the Park City festival. The documentary centres on the working conditions of 1.5 million migrant workers at the construction sites of stadiums Qatar, preparing for the 2022 World Cup. It is produced by Ramzy Haddad and Rosie Garthwait, who won the Emmy for Best International Current Affairs Documentary for their documentary Escape from Isis in 2016.
Machines, which premiered at IDFA last month, is made by newcomer Rahul Jain, a graduate student at the California Institute of Arts in L.A. His film focuses on the workings of an Indian textile factory and was critically praised when it debuted at the International Documentary Film Festival in the competition for feature-length submissions, catching the attention of programmers and arthouse buyers.
CEO Salma Abdalla, was positive about the developments and said: "Sundance has a stellar reputation as a world class launch pad for documentaries and I'm very proud to have such a strong slate there.