EXCLUSIVE: Filming wraps on Sasha Collington's Love Type D.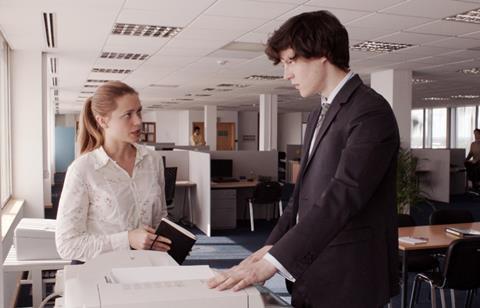 Will Firth, son of The King's Speech actor Colin Firth, is to make his film debut in British romantic comedy Love Type D.
The film, which has wrapped principal photography, also marks the feature debut of director Sasha Collington and stars Australian actress Maeve Dermody as a woman who finds she has "loser in love" gene.
Firth plays John, an intern at the office where main character Frankie (Dermody) works. Firth, 25, attended London's East 15 acting school appeared in several productions including King Lear and Robin Hood before appearing on stage at London's Tristan Bates theatre in Mike Alfreds' Blood Wedding, by Federico Lorca, where he played the Moon.
Love Type D co-stars Oliver Farnworth, who has appeared in ITV drama Mr. Selfridge and soap Coronation Street; Rory Stroud, best known for his role in EastEnders; and Elin Phillips, who starred in BBC drama The Crash.
The story centres on Frankie, who after being dumped for the eleventh time in a row, finds she has a newly-discovered gene that predisposes people to chronic failure and rejection.
Undeterred, she teams with other D-type sufferers to turn the tables on her rejectors and change her romantic future.
Produced by Midnight Circus Films and executive produced by Michael Halpern (The Gathering Storm), the film was selected as a KickStarter Staff Pick out of 764 projects and has a campaign running until Oct 23 to finance post-production.
Collington is a graduate of the London Film School and was selected for the Binger Film Lab in Amsterdam, where she spent five months developing her feature screenplay, Another Anna, and was also selected for the Berlinale Talent Campus.
Love Type D is inspired by Collington's short film, Lunch Date, which was funded entirely on Kickstarter, screened at film festivals across the US, including Aspen Shortsfest where it won a Special Jury Recognition Award) Palm Springs Shortfest, Lunafest and Boulder Film Festival.