Special mention for César Augusto Acevedo's Land and Shade.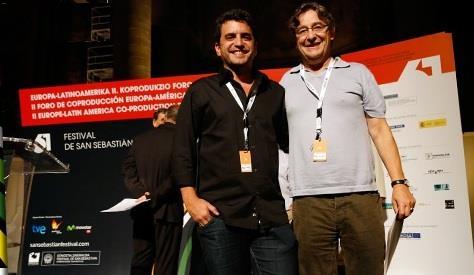 Pavel Giroud's The Companion (El Acompañante) picked up the best project award at the 2nd Europe-Latin America Co-production Forum (Sept 23-25) in San Sebastian.
The film marks the third solo feature for the Cuban director and was produced by Cuba-Panama-based Arete Audiovisual, in co-production with Panama's Jaguar Films, Venezuela's Trampolin Impulso Creativo and France's Tu Vas Voir.
The award, sponsored by Spain's Audiovisual Producers' Rights Management Association (EGEDA), included a cash prize of €10,000 ($13,000).
Set in 1988 Cuba, the story centres on a friendship between a disgraced boxer forced to serve as a warden for a HIV victim.
A special mention was given to Land and Shade (La Tierra y la Sombra) from Colombian director Cesar Augusto Acevedo.
Diana Bustamante's Bogota-based Burning Blue will produce.