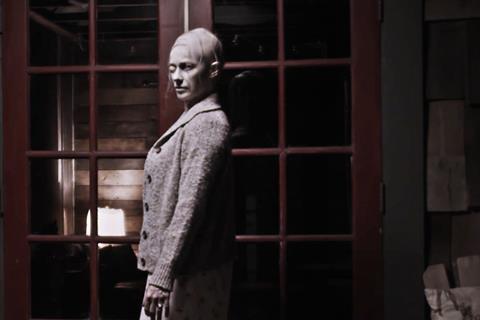 Los Angeles-based Bleiberg Entertainment's genre label Compound B has added supernatural horror The Accursed starring Yancy Butler and Goran Visnjic to its Cannes sales roster.
The company holds worldwide sales rights and will introduce footage leading up to the Cannes Marché in July.
The Accursed hails from writer-director duo Elizabeta Vidovic and Kathryn Michelle and is inspired by Eastern European folklore.
Decades after a betrayal leads to a curse being placed on a family bloodline, a wedding reunites the estranged clan. When a dark force starts to pick them off one by one, the matriarch must protect the family.
Besides Butler (Initiation, Witchblade) and Visnjic (Beginners, ER, Amazon Studios' The Boys), the cast includes Izabela Vidovic (Wonder, CW's Supergirl), Melora Walters (Magnolia, Venom) and Maiara Walsh (The Last Ship, Switched At Birth). The project is in post.
Elizabeta Vidovic and Michelle previously worked together on the short films Hourglass and Complexion.
"This film sprouted from our love of horror," the directors said in a joint statement. "It's a genre that allows you to explore topics like family dynamics and betrayal through a different lens. The fantastical elements allow us to enhance the mystery and symbolism layered in the old world folklore we have in the film."
Compound B's recent films include Thomas Jane thriller Hunter's Moon for Lionsgate; exorcism horror The Assent; and 1980s nostalgia trip Max Reload And The Nether Blasters featuring Kevin Smith. Bella Thorne home invasion thriller Masquerade is out in July via Shout! Factory.