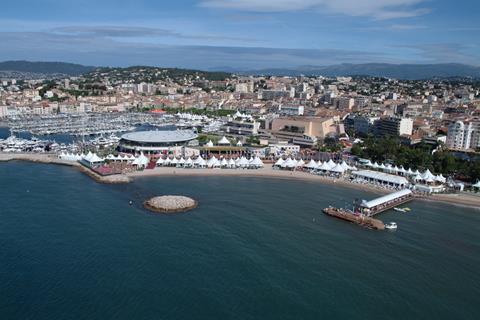 Matthew Shreder's Concourse Media has boarded two new titles for Cannes and launches sales next week on the Jai Courtney crime thriller Edge Of Dawn and music documentary Find Your Groove.
Henry-Alex Rubin (Murderball, Disconnect) directs Edge Of Dawn (formerly Semper Fi) from a screenplay he co-wrote with Sean Mullin. Courtney and Nat Wolff star in the story of a police officer and his friends who must break out his younger brother from prison after a bar fight. The cast includes Finn Whitrock, Beau Knapp, and Arturo Castro.
Karina Miller (To The Bone) of Sparkhouse Media produces alongside David Lancaster (Drive, Whiplash, Eye In The Sky) of Rumble Films.
"Edge Of Dawn is an incredibly unique action film with emotional and visceral performances that truly command the screen. No-one has seen Jai Courtney like this, and we look forward to taking it to market this Cannes," says Kevin Hoiseth, executive vice-president of sales at Concourse Media.
Find Your Groove features celebrities and musicians from across the industry – including Whoopi Goldberg, Kevin Bacon and Rosario Dawson – who speak who speak to the power of music and the importance arts programmes.
Now under the sole ownership of Shreder and with a deeper mission to support filmmakers through all phases of the content creation process, Concourse Media will also launch its augmented reality technology division.
Concourse XR Studios will offer augmented and mixed reality services for brands, products and agencies interested in integrating AR within their own platforms.
"Concourse is evolving into more than just a foreign sales agency. While that side remains important, we take great pride in our passion for cinema and artistic expression," said Shreder. "With the rise and growing footprint of new streaming/OTT platforms, I believe we are entering an era of resurgence for independent film. It's a great time to be in the marketplace and we look forward to working with filmmakers who have unique stories they want to share with the world."
Concourse's sales credits include documentary Scotch: A Golden Dream, The Little Hours with Aubrey Plaza, John C. Reilly, and Alison Brie; The Parting Glass starring Anna Paquin, Ed Asner, Melissa Leo; and Percy starring Christopher Walken and Zach Braff.