Pirjo Honkasolo's Concrete Night and J-P Valkeapään's They Have Escaped were among the winners at the Finnish Film Week (Sept 18-24) in Helsinki.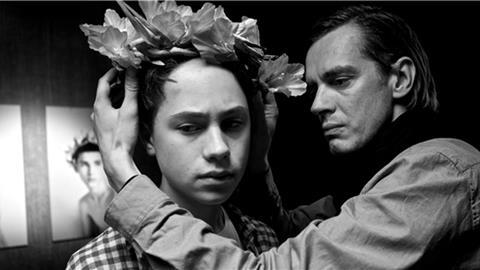 Honkasolo's drama - Finland's Best Foreign Language Film submission at the last Oscars - won awards for art director Pentti Valkeasuo and the team of gaffer Jani Lehtinen, camera operator Nea Salmisen, key grip/second unit cameraman Arttu Peltomaan and colour editor Jussi Myllyniemen.
Helsinki-Filmi's Aleksi Bardy was named Producer of the Year for They Have Escaped, for which J-P Valkeapään was named Director of the Year.
Bardy, Valkeapään and screenwriter Pilvi Peltola have also been nominated for the Nordic Council Film Prize which will be announced during a session of the Nordic Council in Reykjavik on Oct 27.
Professional associations also recognised the achievements of screenwriter Petja Peltomaa, head of drama at Yellow Film & TV, and Iikka Vehkalahti, documentary filmmaker and YLE commissioning editor.
Actors to receive recognition included Minna Haapkylä for Jörn Donner's Armi Alive!; Antti Litja who starred in Dome Karukovski's 2014 comedy The Grump; and Janne Reinikainen for her role in Teppo Airaksinen's comedy sequel Lapland Odyssey 2, which Nordisk Film will release in Finnish cinemas this week.
The 6th Finnish Film Week was held during the 28th Helsinki International Film Festival "Love & Anarchy" (Sept 17-27).
"Love & Anarchy" opened with Joachim Trier's Louder Than Bombs and closed with Paolo Sorrentino's Youth.
Helsinki briefs
Ville Jankeri revealed to Screen that he has wrapped shooting on his second feature, the comedy Golddigger about a fashion blogger (Minka Kuustonen) who is broke and the heir to a large fortune (Olavi Uusivirta) who wished he was a regular guy, but isn't.
The screenplay for the film – which will be released by Nordisk Film on March 25, 2016, - was penned by Pekko Pesonen whose writing credits include The Grump and Lapland Odyssey
Moreover, Solar Films is planning a sequel of Reunion, its successful remake of the Danish box-office hit Klassefesten, to be directed again by Taneli Mustonen.
Directors Hal Hartley and David Gordon Green are to receive the Indie Star Award at this year's American Film Festival (Oct 20-25) in Wroclaw in recognition of their outstanding contributions to the American indie film canon. Past winners have included Todd Solondz, Jerry Schatzberg, Christine Vachon, and Whit Stillman.
Polish filmmaker Agnieszka Zwiefka's The Queen of Silence received the "Big Golden Nanook" Grand Prix at the Flahertiana International Documentary Film Festival (Sept 18-24) in the Russian city of Perm.
The Silver Nanook for the Discovery of New Subjects and New Heroes went to Romanian Alexander Nanau for Toto And His Sisters, while the award for Original Artistic Solution was presented to Ivan Osnovikoff and his wife and co-director Bettina Perut for the Chilean-German co-production Surire.
Special Jury Mentions were made of Mehdi Ganji's I Want To Be A King, Alexandra Likhacheva's Long. Black, Cloud Is Coming Down and Sean McAllister's A Syrian Love Story, with the Audience Award going to Ioanis Nuguet's Spartacus and Cassandra.